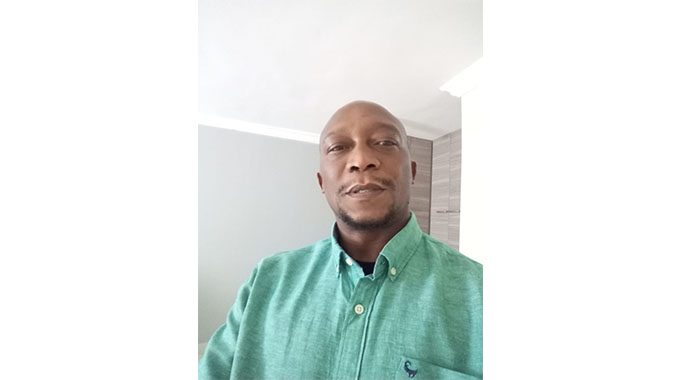 The Sunday News
Yesteryear greats with Lovemore Dube
ONE day in 1983, Ali Dube saw a boy outstanding between the goalposts for Mzilikazi Primary School and he immediately invited him to the Highlanders FC Under-14s.
Now working in South Africa, he is among a cast of former Super League and national team players forgotten by a system and country that dumps its own heroes. Being identified in school colours is how the Bosso journey begun for former club and Zimbabwe Under-20s goalkeeper Musawenkosi Masango. Back then there were several ways to join a club: (1) recommended by a teacher or friends (2) accompanying a friend and you are asked to fill in a position (3) pushed by parents with links to the club.
The Mzilikazi Suburb bred star who is now resident in South Africa, was head boy at his junior school and proceeded to Gifford High School where he continued playing football with the likes of legend Isaac Riyano. His first juniors' team at Bosso had players like Aubrey Sauramba, Peter Mpofu, Tutani Moyo and Raphael Mathe and was among the best in the Under-14s.
He was able to win the following tournaments with Highlanders juniors, President's Cup, Zifa Cup and league at Under-16 level, represented Matabeleland North at Under-18 and won the league title with the same group. Masango was part of the Bulawayo Select that won the Aberdeen Festival in 1990. It is the same side that the mercurial Peter Ndlovu starred for as he was identified by Coventry City before going to play for 14 unbroken years at the top of the game in the United Kingdom, a first by a player who had been scouted from Africa.
The good run in form and success in Europe made him an automatic candidate for the Young Warriors. And indeed he made his debut playing as Young Warriors goalie in a Cosafa tournament played host to by Lesotho. He was also in the Under-23 framework in 1992 as his form and rise continued on the upward ascend with a number of first team appearances or at times as Peter Nkomo's deputy.
"At Highlanders juniors I played with Mthandazo Sithole, Juggler Sibanda, Isaac Riyano, Vivian Sturu Mushekwa, Thulani Nxumalo, Nqobizitha Maenzanise, Benjamin Nkonjera, Reason Sibanda, Nkululeko Dlodlo, Methembe Ndlovu, Andson Mafu, Likhile Sithole, Gift Lunga Snr, Vusa Nkomazana, Lovemore Ncube, Nqobani Ncube and Jabulani Sibanda. A number of whom went on to make names for themselves," said Masango.
These were brilliant players who won championships and some national colours even when they had left Highlanders. It was a very competitive era with teams like Young Blood, Gold Star, Nottingham, Eagles and Zimbabwe Saints having very good junior players. Nicknamed Rou because of his round handsome face by seniors winger Chris Ncube, Masango also had the benefit of good players around him apart from his own natural talent.
He showed great potential from the day he joined the Under-14s beating older guys like Zibusiso for the starting position. "I was given the nickname by Jeje (Christopher Ncube), he was playing for the Under-18s while I was playing for the 14s. He was a funny character who liked jokes," said Masango. He was part of the Highlanders team that won the championship in 1993 and other several pieces of silverware.
Masango was able to juggle between Barbourfields hard hat expectations and school qualifying as a maintenance fitter in 1994. His first team debut had come in 1991 in a Zifa Cup first round against Zimbank. He however, had to wait until 1992 for his league debut a match against Tanganda at Sakubva. "It was one of my best games in Highlanders colours. I would like to credit coach Roy Barreto for believing in young talent.
"He gave most of the young guys including Peter Ndlovu our first team breaks. We won many cups, capped by a league title win in 1993," said Masango.
Indeed when Barreto arrived in 1989 many senior players had left and a void had been left leaving him with no choice but to dig into the junior reserves a source of talent since 1966 for the club. Masango was part of the team that toured South Africa in January of 1994 and played a blinder against AmaZulu. He attracted the attention of Chatsworth Rangers but the move did not materialise as he had examinations to write at the Bulawayo Polytechnic before qualifying as a mechanical fitter.
In 1996 Masango moved to Harare with the help of former Bosso Under-18 star John Maseko. His destination was Arcadia United. His happy days at the club were short-lived as legendary striker Shaky Tauro arrived to take over.
Brian Harry who held several positions at Arcadia had been instrumental in the hiring of Masango with coach John Rugg who was replaced by Tauro. In 1997 Masango quit the sport to concentrate on his engineering career and what even motivated the decision further was a nagging shoulder injury. Among his senior football highlights was being part of the Southern Region Select that played against their Northern counterparts as part of the national team selection process. In 1992 at the club awards ceremony, Masango was adjudged the Most Improved Player and would go on to collect the Most Disciplined Player gong on three consecutive seasons 1993-95.
Perhaps only Abraham Mbambo has won it on more occasions than Rou. Masango says he is happy with returns from his career though he did not stay long enough to stamp his authority like previous other club goalminders – Bruce Grobbelaar, Ananias Dube, Peter Nkomo, Washington Arubi, Peter Nkomo, Tapuwa Kapini and Ariel 'Mangoye' Sibanda.
"I believe I had a splendid short career in football. It was a dream playing with Rambo (Mercedes Sibanda), Willard Khumalo, Madinda Ndlovu, Rahman Gumbo, Peter Nkomo, Alexander Maseko and Nqobizitha Maenzanise. I miss the vociferous Bosso supporters of the 1990s. Playing against the likes of Joel Shambo, Japhet Mparutsa, Stix Mtizwa and Derby Mankinka was unbelievable," said Masango.