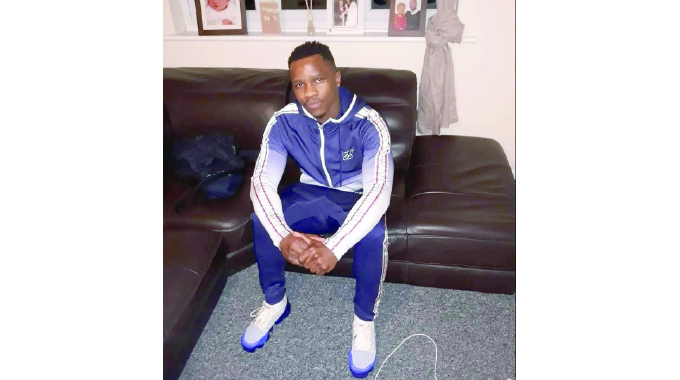 The Sunday News
GETTING promoted to the first team is always any player's dream.
But the promotion at times may just be a wasted opportunity as the joy is in playing week in, week out not on the bench or terraces.
Such was the frustration of Luckson Mutanga (41), a goalkeeper who looked set to go places.
Perhaps his future should have been foretold and an early move away from Highlanders FC to elsewhere to develop his career to stardom.
After being bought for 10 balls after the late Benjamin Moyo and Jiza Sithole spotted him, the attraction of being at a bigger club, or the biggest club in the region is what all mattered for Mutanga.
With a good sporting frame, Mutanga arrived at Bosso towards his 16th birthday and worked hard in the age groups from 1998 to 2000. He looked set to be the next "big thing" at Highlanders but worries were there that he would not probably shoot into stardom like other great talents before him.
A number of goalkeepers Mthandazo Sithole, John Maseko, Francis Muringayi, Sydney Zimunya, CB Mahlangu, Musa Masango, looked like they had great talent but once promoted, they failed to make the big impression or were shut out by the big names at the club then like Peter Nkomo, Tapuwa Kapini, Amon Chimbalanga, Edmore Sibanda and Johannes Tshuma.
Mutanga's misfortune extended to national teams.
After playing for Zimbabwe Under-15s that went to Malawi in 1997 and 17s alongside Mubaiwa twins, Patrick and Peter and Wellington Sibanda, Mutanga believed the future looked great for him.
"'I was part of the national Under-20 and 23 teams too. I had bigger boys and better goalies in Tapuwa Kapini and Tendai Tanyanyiwa, I could not be played. We had the likes of Ashley Rambanepsi, Gilbert Banda and David Sengu. It was frustrating to see one not making the final cut when called up.
"But I always motivated myself that I was getting better with the exposure. It was forcing me to work even harder. I was young back then," said Mutanga.
There was also Ephraim Mazarura.
As if that was not enough for the rising lad who was promoted to the first team at 18 in 2000, the same challenge struck him at the club.
"When I was promoted Highlanders had Edmore Sibanda and Amon Chimbalanga, very outstanding goalkeepers and it was a winning team," said Mutanga.
With ill-health affecting Chimbalanga and Sibanda falling out of favour, Highlanders in 2001 brought in experienced Brito Gwere from Tongogara and a young Kapini from Black Aces.
"It was hard with these big four goalkeepers, Brito, Tapuwa, Sibanda and Chimbalanga. It was hectic and team manager Ernest Sibanda suggested that I was too young to be wasted and recommended a loan move to Hwange FC where I found Timothy Sibanda and Fibion Shonhayi. I played under Weekly Mwale and Tavaka Gumbo alongside Nation Dube, Aleck Nyoni and Method Mwanjali and Chenjerai Dube," said Mutanga whose true potential was realised when Dube left.
He was acrobatic, a fair reader of the game and communicator with good ball distribution skills. The 41 year-old's career began at AmaSwazi Primary School in Pumula North where he played with the legendary Honour Gombami.
He played for Young Blood and Dunlop FC and is grateful to Philani Mabhena and one SaMaTshu for guidance before the leap to Highlanders. Back then every junior dreamt of playing form Highlanders as it had great players and it promised budding stars the step to greatness. At the end of 2004 Mutanga returned to Highlanders after getting a fair share of game time and was ready to compete with Kapini and Brian "Ngagara" Ndlovu which was a stern test.
A trip to the United Kingdom organised for Highlanders and Caps United saw several players stay behind. Mutanga was among those and that ultimately ended his dream of achieving big with Bosso.
Highlanders would go on to win the 2006 championship.
Mutanga speaks highly of his Highlanders coaches Rahman Gumbo, Madinda Ndlovu, Willard Khumalo and Dickson Chama.
"Ndlovu, Khumalo and Gumbo were our role models as kids. To find yourself now being coached by them was a big achievement. It made me work harder and want to achieve half of what they did," said Mutanga.
Mutanga returned home in 2020 after 15 years away and tried to revive his career.
Age had caught up with him.
"I am glad soccer gave me a livelihood, it was great playing for Highlanders and Hwange, two clubs with a rich history in the game. When you talk of the two, you are talking about two clubs with legacies which have to be perpetuated.
"Perhaps I should have stayed with the club and grown in stature in Zimbabwe football," said Mutanga who now coaches Washa Washa a club in Hillbrow, Johannesburg in South Africa.
Mutanga played lower division football in the UK after staying behind and won several medals in the amateur ranks.
He says Kapini was his role model and also admired Gift Muzadzi and Chenjerayi Dube, two other great goalkeepers who were in the generation he was chasing.
"Those three were very good. My judgement may have robbed me of legendary status. Perhaps I should have stayed and pressed harder," said Mutanga.
Mutanga says his dream is to attain coaching badges and come home to coach some day.