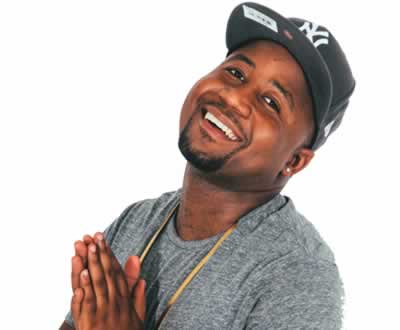 The Sunday News
Bhekumuzi Ncube, Sunday Life Reporter
SOUTH Africa's rich rapper, Casper Nyovest is one hip hop star who has accomplished that "African Dream" since he made the impossible possible when he filled up the Dome in recent years.
From that memorable achievement that left people dumbfounded in South Africa and in some parts of Zimbabwe that are still obsessed with 'Mzansi' music, the Doc Shebeleza hit maker has never slowed down. He has been involved in some extraordinary projects that have successfully proven his credentials as Africa`s leading hip hop "guru".
Probably his best and noticeable pull-outs are his 'fill up' stadiums campaigns that have put the thriving rapper as one of the top dogs in the music industry across Africa. Nyovest initiated the Fill Up FNB and Orlando Stadium campaigns that were a terrific success as thousands of people thronged the humongous stadiums of the 2010 World Cup, only to see the sensational rapper dazzle the stage. The massive concerts undoubtedly left the sensational rapper stinking rich with about 68 000 fans buying tickets in one concert.
Nyovest is one 'thunderous' crowd puller who manages to keep the audience alive. Back in Zimbabwe, dancehall gaffer Winky D recently did exactly what the South African rapper usually does; that is filling up the Harare International Conference Centre when he launched his much hyped album, Gombwe recently. The venue was lit as rich people, government officials, international superstars and fans gathered in one of the greatest nights of 2018.
It was quite clear that even the less-privileged especially in the capital city had made it to the venue to watch the gaffer do what he does best; scintillating fans with spectacular performances.
Wearing a mysterious all-black costume, the Ninja president made it clear that he is a 'powerful spirit' that can make fans watch him all day long performing. His album launch saved as a notice to artistes who ever thought they were in the same league with the gaffer. Perhaps Winky D`s album launch signaled the beginning of the end of Jah Prayzah`s stay at the top. Anyway, that is a claim to be proven with time.
However, the fact that remains is that Bigman is in his own world; he is extraordinary gifted and loved by people who see him as the face of dancehall in Zimbabwe. It`s now possible to compare Winky D with renowned Dancehall king of Jamaica, Vybz Kartel popularly known for his global hit, Summer time.
The gaffer is undoubtedly the hottest property in the country; in one night his album earned thousands of dollars as the album launch saw rich celebs known of living an extravagant life; driving expensive cars and living in lavish mansions being part of the launch.
Can Winky D fill up B/F, Rufaro arenas?
If Nyovest managed to attract thousands of fans to fill up one of the biggest stadiums in South Africa, what can stop the gaffer from doing the same?
The Ninja president last week proved he can attract all fans, in all corners of Zimbabwe to attend his concerts.
The HICC saw people race for places. People were packed to an extent that some failed to dance the night away as the place to shake and twist their bodies wasn`t available. Some sources claimed they failed to be part of the launch as the venue was packed.
Even the Gafa party hit maker confirmed on his official Facebook Account that there were fans who failed to be part of the launch as the large HICC turned-out to be small on the day.
"Words alone, all manner of expression can never aptly half describe my most sincere gratitude for the love and support you showed by coming up in your historic numbers to celebrate Gombwe. To all those who could not make it inside due to capacity constraints of the venue, my heartfelt apologies, however, we were with you in spirit. To all the artists who came through to support, know that l will forever be humbled by your support. It takes a kind heart to lend a hand like you did," he said.
It`s not a ridiculous idea to suggest that Winky D can fill up Rufaro or Barberfields stadium just like Nyovest has done in South Africa.
If Winky D cannot be compared to Casper Nyovest, then who else can be compared to the South African rapper? Nonetheless, there is slight difference between Dancehall and Hip hop as some dancehall hits have been confused to be hip hop songs or vice versa. However, Winky D and Casper Nyovest are both incredible artistes who have so far pulled out beyond imaginable deeds that put them as Africa's finest!! [email protected]