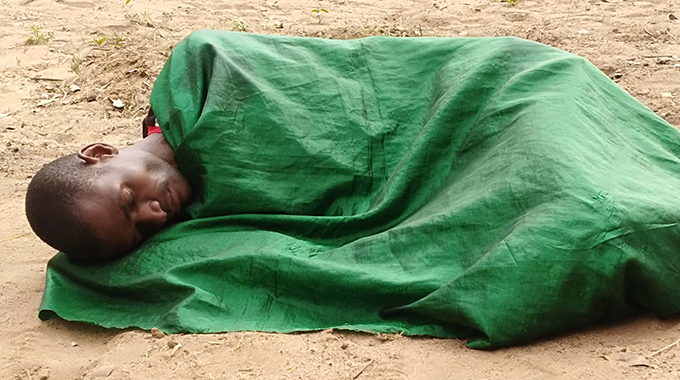 The Sunday News
Ricky Zililo in Binga
FORTY-THREE days after the fifth edition of the Binga Kasambabezi Marathon that was held in Binga, with athletes still waiting for the times they posted at the meet, the National Athletics Association has slapped organisers with a US$1 000 bill.
Recent Ncube, the chairperson of the Binga Kasambabezi Marathon Local Organising Committee said they were shocked to receive the bill from Naaz when they were hoping to get athletes' times to send out to the runners.
The US$1 000 bill that Naaz sent to the competition organisers is the race sanctioning fee, an amount that the Binga Kasambabezi Marathon LOC believes is deterrent to the race which continues to grow with each edition.
A record 1 042 athletes took part in the event, drawing corporate companies like Econet, AFC, NetOne and Zimra among notable institutions. Twenty-two athletes competed in the full marathon, with 120 battling it out in the Half-Marathon while the rest strutted it out in the 10km and 5km fun run. Ncube said they were surprised by Naaz's bill as in the past editions they paid US$200 sanctioning fee.
"The Binga Kasambabezi Marathon is a local community driven initiative meant to market Binga as a tourism destination of choice using sport. This year we had 1 042 participants, with the majority coming from outside Binga. We saw the power of sports tourism and just as we were working on reviewing the event, we got the shock of our lives as we received a US$1  000 bill from Naaz. We know and respect Naaz as custodians of athletics but to get such a bill for a competition that is growing is a knock to us. All along we paid US$200 and we will be engaging Naaz with the hope of finding common ground," said Ncube.
About lack of athletes' times, Ncube said: "Naaz provided technical assistance and recorded times but as LOC we were never given times. After getting the shock US$1 000 bill, we thought maybe that is the reason why we were not given athletes' times because of the sanctioning fee. We deposited into their account an equivalent of US$200 that we paid in the last editions before even getting their bill."
Seasoned road runner Mike Fokorani won the 42km race going home with US$330. He was followed by Kelvin Pangiso who took a purse of US$220, Lyno Muchena was third and won US$180. The women's top three in the 42km race were winner Phillipa Dube, Monica Katichu and Precious Makoza won equal amounts as their male counterparts.
Meanwhile, Matabeleland North Athletics provincial chairperson Tawanda Mutero said a team of Naaz officials surrendered results to a member of the LOC, something that Ncube dismissed. Mutero also clarified on the US$1 000 bill they levelled on Binga Kasambabezi Marathon.
"Individuals or people who are not affiliated to Naaz through provincial boards are now requested to pay US$1  000 to host events. These sanctioning fees were effected in 2022 and next year they are being raised to US$1  500. Only members, that's clubs who are affiliated with Naaz, host races for free," said Mutero. — Follow on Twitter @ZililoR