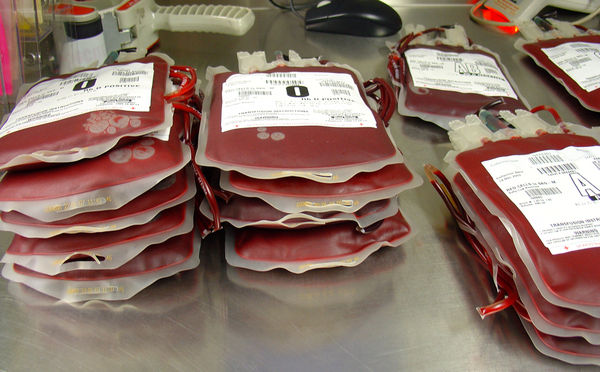 The Sunday News
Clinton Moyo, Sunday News Reporter
THE National Blood Service of Zimbabwe (NBSZ) has placed emphasis on increasing the numbers of blood group O units in the country as it is the one mostly demanded by hospitals.
In a speech read on his behalf by Dr Barbra Moyo, the Provincial Medical Laboratory Scientist in Matabeleland, Matabeleland North provincial medical director Dr Nyasha Masuka said there was need for people with blood O to donate as it was the most requested blood type by hospitals around the country.
The speech was presented at the World Donor Day commemorations last Wednesday at the Bulawayo Large City Hall.
"Emphasis is being put on increasing the numbers of blood group O units which is the most requested blood type by hospitals," said Dr Masuka.
Dr Masuka added that it was important for people to donate blood because this could help save lives.
"Blood is an important resource, both for planned treatments and urgent interventions.
It can help patients suffering from life-threatening conditions live longer and with a higher quality of life, and supports complex medical and surgical procedures.
"Blood is also vital for treating the wounded during emergencies of all kinds (natural disasters, accidents, armed conflicts, etc.) and has an essential, life-saving role in maternal and perinatal care," he said.
Dr Masuka expressed gratitude to the Government for funding the NBSZ by availing resources leading to the decrease in the prices of blood last year.
In 2016, the blood user fees were reduced from $135 per unit to $100 for Government hospitals and from $160 per unit to $120 for the private hospitals.
"This is an improvement and we are hoping this cost will continue to come down without compromising on the quality of blood," said Dr Masuka.
The Government provides funding support to the NBSZ through different avenues such as Treasury, funding partners, National Aids Council and the PEPFAR programme whose five-year funding ended in September 2015.
Dr Masuka dismissed recent media reports that Government had withdrawn funding support to the NBSZ.
"These reports were very misleading and not true as Government provides funding support as stated above and there is no way in which the Government can withdraw funding to such a strategic entity as the impact of such a decision would be ghastly," said Dr Masuka.
The theme for this year's commemorations was, "Blood donation in emergencies."
According to statistics provided by the World Health Organisation (WHO), in the last decade, disasters have caused more than one million deaths, with more than 250 million people being affected by emergencies every year.
NBSZ also handed out certificates and trophies to donors who had reached certain milestones at a city hotel where Sunday News senior sports reporter Mehluli Sibanda got a certificate and trophy for his 75 donations since 1998.