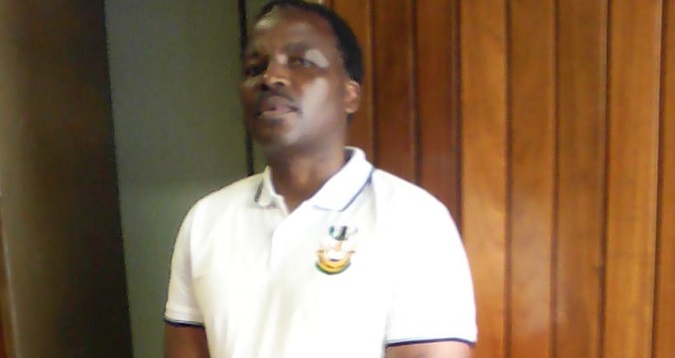 The Sunday News
Mehluli Sibanda, Senior Sports Reporter
DRIVING down to Dupute Primary School, some 100km away from Plumtree, one could be mistaken for thinking that the area was hosting a major football final featuring some of the best teams in Zimbabwe.
A lot of people along the way were finding their way to the school, which was the venue of Ubuntu Football Association Super Cup, featuring six teams made up of Zimbabweans based in South Africa. This year was a special edition, with the tournament celebrating 20 years since it was first competed for.
Makhulela, Khame, Ndolwane, Dupute United, Bubi and Butshe Shining Stars are the teams that took part in the 2018 tournament. Matches were played over two days, 27 and 29 December.
Bubi clobbered Makhulela 4-1 in the opening match of the tournament only to be disqualified for not following the rules, that is to field eight South Africa-based players in their starting line-up. Also disqualified for not adhering to the regulations were Dupute who had beaten Ndolwane. Khame defeated Butshe 2-1.
In the semi-finals, Ndolwane won 4-1 on penalties over Makhulela while Khame overpowered Butshe 4-3 in sudden death.
Ndolwane went on to win a rain affected final 1-0 over Khame, to lift the trophy for the seventh time, which makes them the most successful team since the start of the tournament. Due to heavy rain, the match was abandoned with 14 minutes left. With Khame indicating that they could not make it the following day to play the remaining time, the match was awarded to Ndolwane.
For being champions, Ndolwane were presented with a trophy, gold medals and a cash prize of R6 000 with R3 000 being given to Khame. Butshe and Makhulela got R1 200 each.
People had to pay to get into the venue of the tournament and a substantial amount of money was raised from gate takings. Part of the funds raised were handed over to the Local Organising Committee to give to the school. Attendance on both days was good with an average 500 paying to get into the venue.
There was also a netball tournament which ran at the same time with the football, which featured local-based players. Butshe won the netball competition with victory over Makhulela in the final. Former Highlanders players, Rahman Gumbo and Ernest "Maphepha" Sibanda were meant to grace the final but failed to make it.
@Mdawini_29