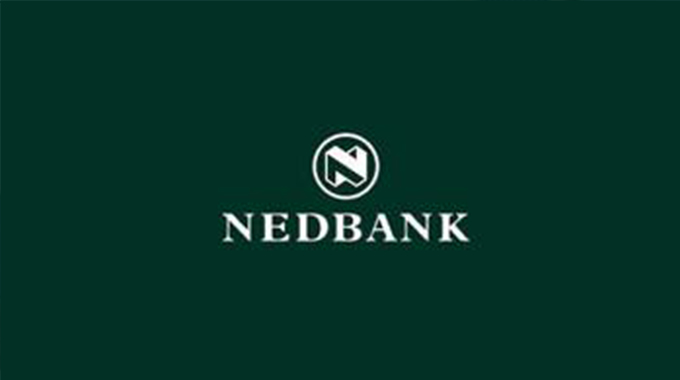 The Sunday News
Nkosilathi Sibanda, Business Correspondent 
NEDBANK Zimbabwe, a unit of South Africa's Nedbank Group says it will continuously explore and invest in new technologies as part of its efforts to offer reliable and efficient banking services to its clients.
Speaking at a Bulawayo client cocktail last Tuesday, Nedbank Zimbabwe managing director Dr Charity Jinya said the financial institution will continue to embrace worldwide banking trends of exploring the vast cyber space that offers clients ease of doing financial transactions.
"We will continue to explore more opportunities for growth, particularly in digital innovation, because we understand that the world is moving from just brick and mortar to digital solutions. We are pleased with the enhanced mobile banking application which allows you to enjoy banking from anywhere. The new mobile app (application) has a new look and user experience. It allows you to link your nostro accounts, pay Dstv, add beneficiaries and block your card to prevent illicit transactions in this day of high card cloning. We have also added Zuva (Petroleum) on the bill payment platform," she said.
Dr Jinya said digital banking has changed several elements of global industries and evolved into a massive force to reckon with.
"Advanced digital technology offers the potential of improving efficiency within financial institutions while creating a level of personalisation and contextuality that enhances customer satisfaction and competitive differentiation," she said.
Dr Jinya said a number of firms in various sectors of the economy including players in the banking industry have over the past few years managed to weather the storm of the economic crisis bedevilling the country.
"The environment has been characterised by rising inflation, liquidity challenges and inadequate foreign exchange and electricity supply. The nation continues to face significant cash shortages in relation to customer demand and we have not been spared as a bank. We will continue with our usual effort to mobilise the scarce resource," she said. 
"That said, I believe that it is in these times that we should stay close, so that we assist you to navigate the waters. As your banking partner, what keeps us awake is ensuring the success of your business. Our focus is to give you the service, insights, relationship and expertise you need to grow your business."
As part of its efforts to enhance the financial inclusion and empowerment of youths the financial institution opened a Youth Account facility. 
"In-line with our youth empowerment goals, we launched a Youth Account for financial inclusion. The account is designed for youngsters aged 0 to 24. We have also continued to partner organisations such as Junior Achievement and Enactus which are as passionate as we are about entrepreneurial development in young people," said Dr Jinya.
In business, the bank has sponsored initiatives such as the Quoted Companies Awards and the Women in Enterprise Conference.