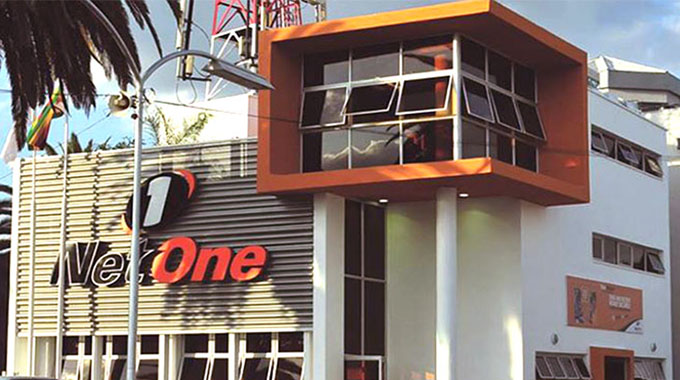 The Sunday News
Dumisani Nsingo, Senior Business Reporter 
MOBILE telecommunications giant NetOne is working on introducing various packages for its mobile financial services platform, One Money as it forges ahead to increase its subscribers' base.
NetOne marketing, public relations and customer experience executive Dr Eldrette Shereni said the company was satisfied with the steady growth of customers subscribing to its OneMoney product. 
OneMoney is a mobile financial services platform that provides convenience to NetOne subscribers. This service offering makes it possible for individuals and businesses to transact in a secure, cashless, and seamless manner. The company launched the platform in 2013 and by the time of its launch it was known as OneWallet and rebranded to One Money in 2017.
"OneMoney is growing steadily and now has more than 300 000 customers with value in their wallet and the business is set to grow faster towards end of the year as NetOne completes a number of development works that are in the pipeline and yet to be disclosed in due course. One of the key developments that OneMoney has concluded is the ability to be linked to all the Banks on Zimswitch, making it easy for its customers to load their wallets and able to move funds easily," said Dr Shereni.
According to ZimTech review, OneMoney has become popular through its availability on the Zimswitch network of banks, drawing on the stringent advantages, creating ease of movement of funds across the country. Techzim is an information technology and business publication that obsesses about the opportunity of tech particularly the internet for individuals and businesses in Zimbabwe and the greater African region.
Dr Shereni said the OneMoney platform recently had a new feature called One Top Up added to it.
"OneMoney introduced an exciting feature called One Top Up which allows every One Money subscriber to earn extra income on the go, through electronic airtime sales from their mobile phone. The subscriber will earn 10 percent commission on the value of the airtime sold instantly and receive a confirmation message of the same. This product promotes entrepreneurship as it allows people to create hassle free revenue streams, as they go about their normal day- to-day activities without incurring costs," he said.
NetOne's mobile money platform, OneMoney, recorded a 32,7 percent increase in subscribers to 241 566 in the fourth quarter to December 31, 2018 from 181 990 in the previous quarter, latest data show.
Active mobile money subscriptions grew 35 percent to 6,352 million in 2018 while the country's liquidity challenges saw the total value mobile transactions rise significantly. The fourth quarter saw a growth of 1,6 percent in active subscriptions, with OneMoney capturing the majority of the new business.
According to Postal and Telecommunications Regulatory Authority of Zimbabwe's report for the fourth quarter, NetOne's active mobile subscribers grew by 5,2 percent from 3 097 077 in the third quarter to 3 256 592 in quarter four.
Meanwhile, NetOne in collaboration with Elevate Trust, will fund 75 developers who successfully register for the Google Africa Certification Programme for developers and coders in Zimbabwe. The 75 will receive access to internet and computers together with mentorship. The programme will create an opportunity for developers and coders to grow their digital skills and be acquainted with the current trends in technology. @DNsingo