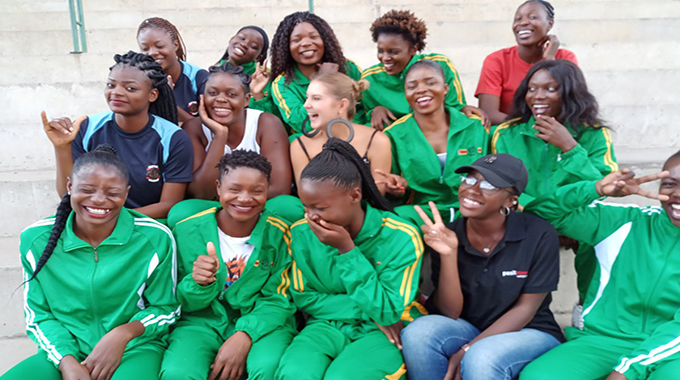 The Sunday News
Veronica Gwaze, Harare Bureau
UNITED Kingdom-based Zimbabwean netballer Adelaide Muskwe is so bullish about the Gems' pedigree that she believes they will be no pushovers when they tour South Africa for a series of international friendlies this week.
Muskwe, who turns out for one of UK's top level clubs Severn Stars, marked her Gems debut with a fine show against Uganda. The goal defender is again expected to play a leading role when Zimbabwe date the Spar Proteas.
"I am so excited to be giving service to my home team, especially at a critical time when the World Cup beckons.
"I honestly did not think the team was that composite, not that I looked down on them but the talent I saw when I got here is on another level. They have blown me away," Muskwe said.
Having settled well into the Gems camp, Muskwe revealed that she still has a lot to learn from the national team but admires the passion she has seen.
"The Gems have their way of doing things, different from how we do it in the UK.
"The team is so committed, they do things as a team and when they step onto the court, it is not about personal glory for them.
"As we go to South Africa, I am optimistic we are going to give them a good run, our combinations are clicking well and the opponents cannot penetrate them.
"These things will serve us well at the World Cup.''
Muskwe believes playing in the UK's Vitality Netball Super League, which is the United Kingdom's elite netball competition, will be an added advantage to the Gems.
"Having to face some of my friends while playing for my home team is something I am looking forward to.
"I have also had encounters with some of these players so I have an idea of how they play.
"It is this experience that I hope will benefit my home team," she said.