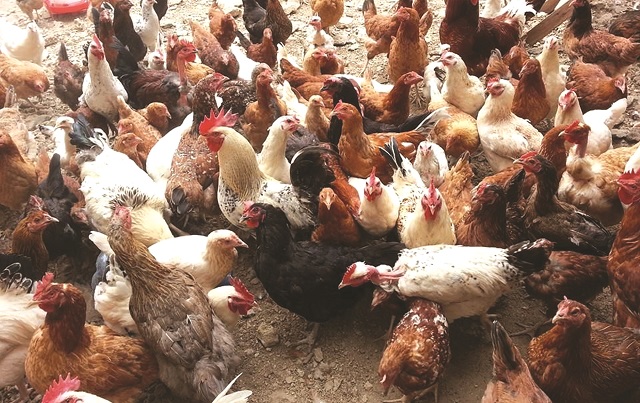 The Sunday News
Thandeka Matebese, Farming Reporter
A BULAWAYO-BASED farmers' organisation, Matabeleland Goat Sheep Poultry Trust (MGSPT) is in the process of compiling a list of indigenous chicken breeders in Matabeleland region with an aim of supplying a consortium of non-governmental organisations (NGOs) as part of their poverty alleviation programme in remote areas.
MGSPT board secretary Mr Kindman Ndlovu said the organisation has entered into negotiations with the Catholic Relief Services (CRS) for the supply of 20 000 free range chickens for onward distribution to beneficiaries in selected districts in Matabeleland.
CRS spearheads the poultry project partnered by Caritas Internationalis, Pro Africa and Adventist Development and Relief Agency. "We are currently compiling a list of indigenous chicken farmers in and around Bulawayo so as to supply an initiative being carried out by CRS and its other NGO partners.
The programme is more of the same as the ones these NGOs facilitate, which entail assisting farmers in terms of ensuring seed availability and livestock restocking and for this particular one they intend having to ensure their beneficiaries restock through small stock in the form of indigenous chicken," said Mr Ndlovu.
He said MGSPT held a meeting with representatives of the four NGOs last month to be enlightened about the programme.
"We had a meeting with the representatives of the four NGOs where the project's specifications were highlighted to us. They are mainly looking for breeding stock of at least 12 weeks old.
The birds will be distributed at what they term DiNER (Diversity and Nutrition for Enhanced Resilience) fairs that will be held at selected districts within Matabeleland," said Mr Ndlovu.
He said as part of meeting the number of birds required by the NGOs, MGSPT has widened its scope to include its non-members that are actively participating in rearing indigenous chickens.
One of the biggest producers of indigenous chickens in Matabeleland Mr Aggrey Moyo said the programme presented farmers with an opportunity to realise meaningful returns from their birds,  further stating that he has participated in it for the past two years.
"Indigenous chickens can give the best opportunity to those who venture into it but it's being slowed down by a number of factors, which include the availability of pure blood lines of the breeding stock that is only available in our neighbouring countries as well as cost of raising each bird versus the selling price after five to six months period," said Mr Moyo.
He also noted that the price of feed has gone up astronomically threatening the viability of poultry business in the country.