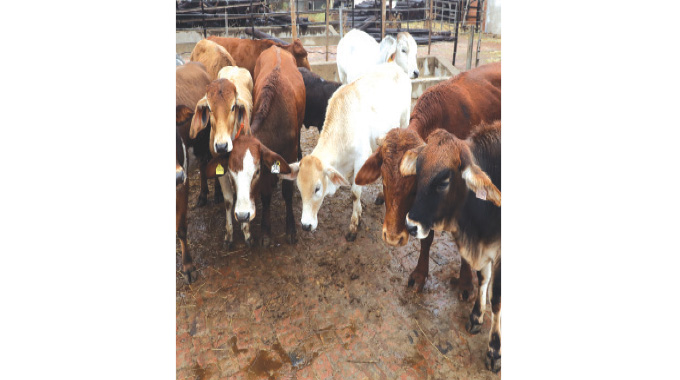 The Sunday News
LAST week saw a wonderful transformation of a sad tale of the Nkayi livestock disaster to a splendid tale of the triumph of the spirit of ubuntu.
I would like to celebrate this finest demonstration of ubuntu by the livestock farmers from the Matabeleland region who heeded the call to pool together resources to donate to the distraught Nkayi family which had accidentally poisoned a whole herd of 21 animals belonging to three members of the family.
Every livestock farmer knows very well that losing even one animal is very painful and stressful, what more 21 at a go? I am proud to share that I was part of this noble initiative by livestock farmers to come together and do something for the family, having birthed the idea in one social WhatsApp platform called "Cattle mall" for which I am a member.
The response by livestock farmers in that group was simply exceptional such that in about five minutes of proposing that we do something for the family, we already had five heifers pledged for the family. There was so much humility that was so humbling and encouraging reminding us that there are still so many good-hearted people who are willing to rescue a family which they do not know.
A pure gift from the heart with no expectation or strings attached. The donations poured in various forms with farmers donating cattle, cash, a truck to transport the animals, fuel for the truck, livestock consumables such as stock feed, hay bales, drugs and equipment. The list of donors is a very long one such that my space here may not allow me to mention each by name and I also do not have their consent to publish their names. The Nkayi family received the donated animals and consumables on Wednesday last week. It was a consignment of 13 heifers and one beef master bull, because other animals could not be cleared in time for the trip, for one reason or another. These will follow at a later date.
Allow me to salute the livestock farmers for this selfless initiative which will not only restore the lost value to the Mpofu family in Nkayi but will also result in infusion of superior genetics into the Dolahali area of Nkayi District because some of the donated animals are top genetics from stud breeders in the region.  We had a Simmental heifer from Biano Simmentals, a respected Simmental stud, a heifer from Nguni Brahmans, one of the top Brahman breeders in the country and a Beef master bull, also from Mr Alvord Mabena, also a polished livestock commercial farmer.
This is just but to mention a few in illustrating the quality of the animals that the Mpofu family got from Matabeleland farmers, and this by no means downplays the quality of animals from those donors not specifically mentioned. It was a top-level parcel that needs to be appreciated and acknowledged by all means possible.
As a community and nation, we are so much accustomed to have donations coming from big label international donors, such that we have almost forgot that we have the power to be donors ourselves and we can make a meaningful change to people's lives if we only pool and pull together.
This demonstration by livestock farmers needs to be celebrated in the context of humanity rediscovering the intrinsic strengthen of empathy and the might power of ubuntu. Let this be a lesson that most community inadequacies we can address them ourselves without looking and waiting for external support always. To the donors who supported the distraught Nkayi family, who many feared might have its members committing suicide, I say phambili ngobuntu!
Uyabonga umntakaMaKhumalo.
Mhlupheki Dube is a livestock specialist and farmer. He writes in his own capacity. Feedback — [email protected]/cell 0772851275