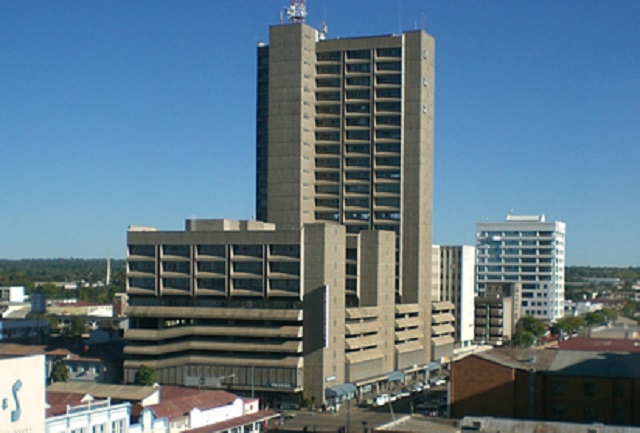 The Sunday News
Roberta Katunga, Senior Business Reporter
@robertakatunga
THE National Railways of Zimbabwe has started dismissing enginemen following the strike which began in March, despite the action being unlawful as the issue is still under the courts.
NRZ general manager Eng Lewis Mukwada confirmed the dismissals saying only a "few" enginemen had been dismissed although he could not say how many as the act is being done in phases.
"Enginemen are considered essential services thus only a few have been dismissed. It's a moving figure because we are doing it in phases," said Eng Mukwada.
He said workers had been ignoring the Government directive to return to work pending the Labour Court intervention as the strike was illegal. A Railways Association of Enginemen (RAE) secretary who only identified himself as Mr Shadrack said the association was yet to convene a meeting on the issue of the dismissed enginemen as it was something that was still brewing.
He said it was true that some workers had been fired.
"We cannot comment on this issue of who is ignoring what directive or complying as it is an issue that is still before the courts. It might be true that some of our members were fired but we do not have a position as yet, we are yet to sit down and see the way forward," he said.
Last week Engineer Mukwada said the parastatal carried out an investigation to find out why the workers were rejecting all offers to abandon the strike with most of them demanding at least six months' salary before reporting for work; thus discovering that a number of workers had taken out loans and the salaries they were getting were going towards bank arrears.
"In 2014, a lot of people got loans from banks. With the delays in payment of salaries by the company, the arrears accumulated.
"We have spoken to four major banks involved in the lending to broker an arrangement to allow staff to access the monies," said Eng Mukwada.
Over 4 000 NRZ workers across the country have been on strike for over two months, protesting non-payment of their salaries for the past 15 months. NRZ owe its workers more than $87 million in outstanding salaries and wages. It is reported that NRZ chairman Mr Larry Mavhima said the parastatal was losing $250 000 a day and has already lost over $14 million since the strike started.