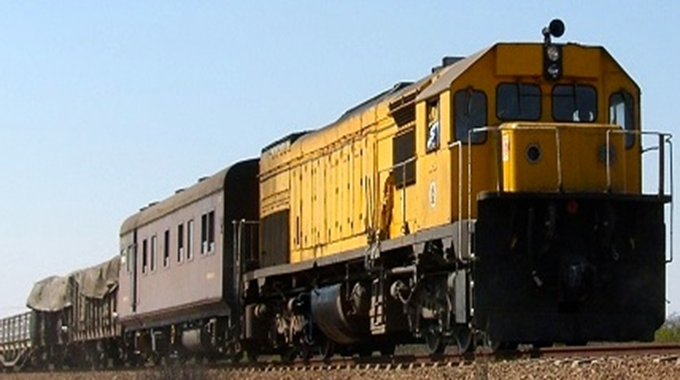 The Sunday News
Dumisani Nsingo, Senior Business Reporter
THE National Railways of Zimbabwe (NRZ) has pledged to move freight meant to alleviate the suffering of people from the effects of the novel coronavirus (Covid-19) pandemic for free.
NRZ public relations manager Mr Nyasha Maravanyika said the move to offer free transportation for goods meant to assist people in the wake of the Covid-19 outbreak was the parastatal's initiative aimed at playing a part in preventing the spread of the infection.
"NRZ's decision to provide free transport in the movement of goods to communities affected by Covid-19 is motivated by the parastatal's desire and drive to play a critical role in the country's fight against the pandemic," he said.
As part of the initiative, the company moved a wagon containing 30 tonnes of rice donated under the Presidential Food Aid scheme to Bulilima West constituency of Matabeleland South Province. This followed a request from the Member of the House of Assembly for the constituency, Dingumuzi Phuthi, who is also the Deputy Minister of Information and Communication Technology, Postal and Courier Services.
"NRZ has in the past provided free transport in the movement of goods in times of national disaster. Last year when Cyclone Idai hit the Eastern Highlands, the organisation offered to move donations to victims of the cyclone from Bulawayo and Harare free of charge. The rail giant has continued to offer the service for the Cyclone Idai affected communities," said Mr Maravanyika.
On its part, the NRZ has spent more than $2 million in the procurement of materials needed to curb the spread of the viral pandemic within its operations and various communities from which it mainly operates in such as Dete, Rutenga, Rugare, Westgate (Bulawayo), Chiredzi, Triangle and Masvingo, among others.
It has also partnered with its customers to donate various Covid-19 related materials while SQNeed Chrome Zimbabwe, which mines chrome ore in the Midlands Province donated 5 000 face masks to the company. – @DNsingo