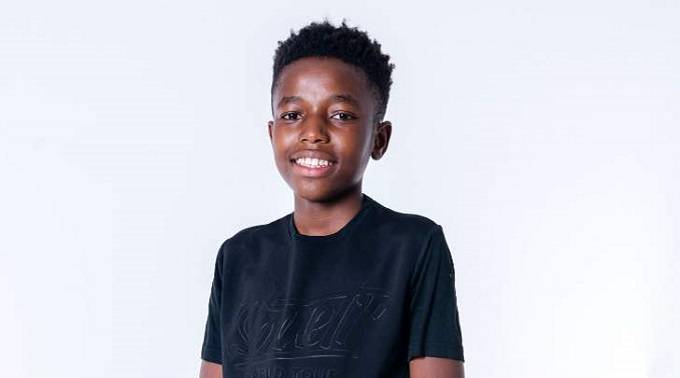 The Sunday News
Bruce Ndlovu, Sunday Life Reporter
UK-based Jesse Nyakudya is taking a shot at The Voice UK, following in the footsteps of Donel Mangena, a British-Zimbabwean who came second in the 2018 edition of the competition.
Nyakudya is based in Birmingham and is a son to gospel musician, television presenter and businesswoman, Carole Nyakudya.
He is excited about the journey he has just begun in the popular musical show.
The Voice UK is a British television talent show created by John de Mol and based on the concept The Voice of Holland. It began airing on 24 March 2012 and Mangena participated in the 2018 edition.
Nyakudya (16), revealed the first stage of the show — the producers' auditions — was done last week via Zoom, a video telephony and online chat services platform.
"I auditioned on The Voice on Zoom; it was a different experience but still amazing just to sing for them. I will know in September if I'm gonna be in the mainstream show, but it was such an awesome experience," Nyakudya told Sunday News.
In the producers' audition, Nyakudya sang Hillsong's Oceans and Mario's Let Me Love You.
The Voice has five different stages with the blind auditions being second after the producers' auditions, followed by the battle phase, the knockouts and live shows. However, it remains unclear what format the show will follow this year with the ongoing coronavirus pandemic that has shut the door on many public activities.
Nyakudya, who is not new to the stage after playing drums for the likes of Keke Phoofolo, Mkhululi Bhebhe and Takesure "Zamar" Ncube.
He, however, does not hide his admiration of Mangena, who was his age when he took The Voice by storm.
"I'm very excited to have this opportunity as a young black Zimbabwean male. I'd like to follow in the footsteps of people like Donel Mangena who was at the show a couple of years ago. He's a big inspiration of mine just to see how far he went," he said.
The winner of the competition receives a record deal with Polydor Records. There have been eight winners to date: Leanne Mitchell, Andrea Begley, Jermain Jackman, Stevie McCrorie, Kevin Simm, Mo Adeniran, Ruti Olajugbagbe, who pipped Mangena to the 2018 crown, and Molly Hocking.
His award-winning mother, Carole, said they would do everything to support and guide the teenager as he embarks on this musical journey.
"We're really pleased for Jesse, the auditions seem to have gone very well for him. We'll be there to support and mentor him as parents through the journey," said Carole, who was present with her son during the initial audition last Wednesday.