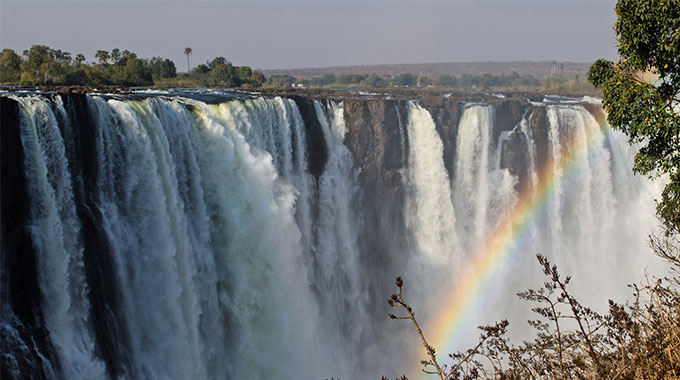 The Sunday News
Phineas Chauke
AT this time of the year the word "holiday" is the buzz word especially to urban dwellers who cannot wait to take the long-anticipated break from their usual busy schedules to rest, recharge, reflect on the year gone by and also reset for the new year beckoning. 
The word "holiday", however, does not mean the same thing to all the people, especially in Zimbabwe. 
For a long time, the term has been associated with travelling to the rural areas and spending time with extended families. To a considerably large portion of Zimbabweans, this is still the case and behold it, it's a good thing. 
To others, the term "holiday" brings thoughts of a time spent at an unusual place associated with beauty, fun activities, exotic surroundings of which services are paid for. There are various reasons why people holiday the way they do.
Tourism is all about people travelling to a place of where they do not ordinarily reside and spending at the least one night there. It includes all the activities, facilities and business exchanges that support such travel and such temporary residence. 
For the purpose of this discussion, tourism will encompass the same day excursions where people visit an attraction and go back to their usual residence. 
On the domestic tourism front, excursions are inevitably a significant component for reasons that include limitations on disposable time and income as well. Generally, excursions are more economic and take less time to plan.
Generally speaking, a majority of Zimbabweans have simply imagined themselves as tourists, in fact the term "tourist" has become synonymous with foreign people mostly of European or Asian origin. 
This is largely due to the social evolution stage that we are currently in, that informs the decisions we make and the things we regard as important. Couples can easily fight over a suggestion by one of the partners to go on holiday. 
Usually when relatives and friends hear about the cause of the fight, the one who suggested the holiday is ridiculed. The rationale here is that the holiday suggester is childish and cares for useless things when there are more serious issues that need money. Life, however, should not be exclusively about serious issues. I guess I am beginning to sound like that childish person but let me announce that the seemingly unimportant holiday can save lives, marriages and jobs. Holiday is leisure and therapy. Some people die of pressure and stress related ailments which could be smoothed away by a peaceful holiday even at a no so expensive resort. 
Some marriages crumble under the pressure of economic hardships and some seemingly "irreconcilable differences" which could easily be diffused and blown away by the fresh holiday breeze. A holiday can re-ignite that faltering spark in a relationship and remind people of why they said yes in the first place. 
Babies have been conceived on holiday by couples who had almost written off the prospect of ever bearing children. In fact I could name some of such holiday babies whom I know who look tremendously healthy even in their 30s due to the therapeutic environment in which they were "made". 
Have you ever wondered why company executives go to resort areas for their strategic planning workshops, and others complain that they are wasting company resources? There is a conducive environment that soothes the mind and supports breakthrough thinking.  If you want to start a business go on a holiday and relax before you pen your business plan. 
Exorbitant prices of holiday facilities have curtailed the participation of the domestic market in tourism activities. This is because the pricing model used by operators of such facilities is focused on the foreign tourists. 
In order to cultivate an interest among natives, proprietors could design moderately priced packages for the domestic market. Holidays in Nyanga, Matopos, Victoria Falls, Great Zimbabwe, Gonarezhou and other places of interest should no longer be the preserve of the elite. 
Accommodation is an essential component of holidaying and people should be able to find something that suit their budget and still give them the feeling that they are on holiday. In Matopos, the refurbished and upgraded and professionally managed Maleme Lodges run by Zimbabwe Parks and Wildlife Management Authority (ZimParks) continue to be a shining example of a commitment to afford both foreign and local domestic tourists an opportunity to experience world class hospitality at a low cost. 
At Great Zimbabwe, National Museums and Monuments of Zimbabwe run a business unit with great quality accommodation facilities including lodges, rondavels and dormitories. There are other such facilities across the country, run by parastatals, local authorities and private players but more are needed so as to activate the huge domestic market that has been dormant over the years.
Currently entry fee structures at prominent attractions are designed in such a way that Zimbabweans and permanent residence pay much less than foreign tourists. The idea is to encourage locals to explore and experience their heritage and Zimbabweans should make full use of that concession and be "tourists".
Phineas Chauke is a Bulawayo – based Tourism Consultant, Marketer and Tour Guide. Contact him on email [email protected]/ Mobile +263776058523