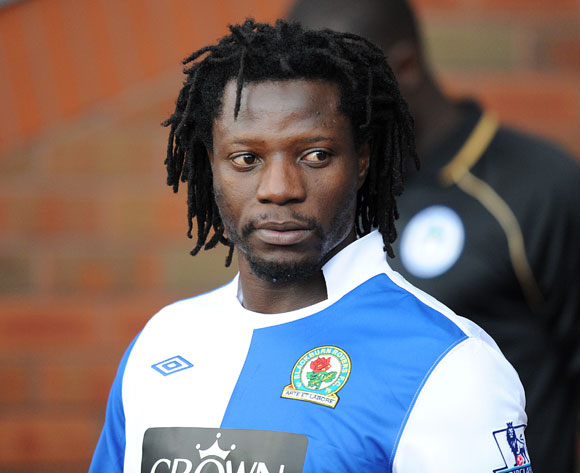 The Sunday News
Sports Correspondent
OLD Magwegwe residents have lauded former Manchester City striker, Benjani Mwaruwari for his efforts in donating foodstuffs to the community over the weekend.
Through the Benjani Mwaruwari Foundation and associates, the former Jomo Cosmos player gave 900 families food packs in the form of a 10k bag of mealie meal, 750ml cooking oil and 500grams of sugar beans each.
Residents who spoke to Sunday News said the footballer had etched his name in the Old Magwegwe community through his benevolence.
Agnes Ndlovu (81) said Mwaruwari's gesture was timely as they were struggling to make ends meet during the lockdown.
"It is reassuring for a boy that we grew up watching, whose early career we witnessed to still remember us after all this time and the places that he has went to.
"I had been going around with a begging bowl asking for mealie meal from neighbours but the donation has enabled me to stay at home and bother the neighbours for a while," said the widower, who stays with her four orphaned grandchildren.
She revealed she earns income from vending and also rent money from a room she has leased out.
"Tenants are finding it difficult to pay rent as they have not been working and in turn it was too difficult for us," said Ndlovu.
Steven Mpala (45) a father of four said it was a big surprise that pleasantly shocked the Old Magwegwe community.
"People are still talking about it and I'm certain they will talk about it after a long time as we did not think any person would do such a thing especially for so many people.
"He has turned himself into a legend for most people here.
"Most residents are struggling and assisting them with food was a well appreciated move," he said.
Thanyiwe Ndlovu (63), who stays next door to Mwaruwari's former home in Old Magwegwe, said Mwaruwari's gesture showed he is well cultured.
"Few people would think of places they grew up in, especially if they are successful. But he (Mwaruwari) showed that he had his community at heart.
"To tell the truth I had run out of mealie meal and was scratching my head on where to buy it," she said.
Mwaruwari also donated to Highlanders players and Entembeni Old People's Home.