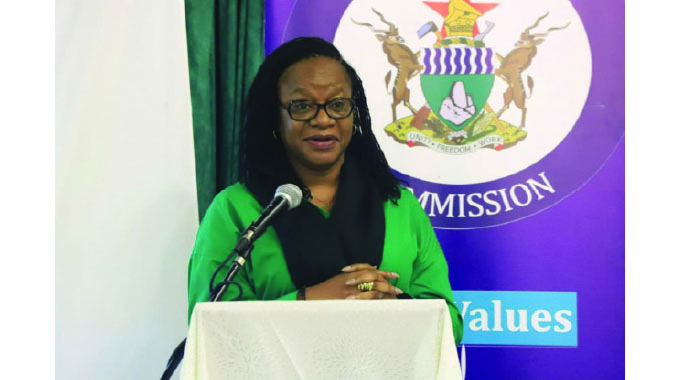 The Sunday News
Vusumuzi Dube, Online News Editor 
THE Government has so far paid more than $820 million for more than 41 000 children of close to 19 000 teaching parents this year, as it moves to ensure that it fulfils its commitment of easing the burden of its workers by paying for their children's education.
In a statement, Public Services Commission (PSC) Secretary Dr Tsitsi Choruma urged teachers to apply for the scheme, noting that the scheme came into effect this month with 41 194 children benefitting. The facility caters for up to a maximum of three biological children of teaching parents. 
"After a conscientious process of working out the modalities of operationalising the scheme, Government is pleased to announce that its intended support to teachers in putting their children through school is now well underway. The Public Service Commission wishes to announce that as at 4 January 2023, the Salary Service Bureau had processed the payment of $827 million for 41 194 children of 18 794 teaching parents under the school fees allowance," said Dr Choruma. She advised the teaching parents to send their applications for the scheme by 30 January for the first term, 15 May for the second term and 11 September for the third term, saying any submission beyond the given dates will not be considered. The applications are made through the commission's district, provincial and head offices.
"The onus lies with the applicants to ensure that their applications are submitted by the dates indicated. Late applications will not be processed. A complete application must include a completed application form, certified copy of national identity card of the applicant, certified copy of birth certificate for biological child, proof of enrolment of child from the school they attend," said Dr Choruma.
She further reiterated that the Government remained committed to ensuring the well-being of all civil servants. Early this month the Government also announced that civil servants will be paid according to their academic qualifications, experience and seniority starting this month, as Government has reactivated a policy that promotes advancement of public workers. Commenting on the developments, Zimbabwe Teachers Association (Zimta) president Mr Richard Gundani said it was a welcome development. 
"We have been waiting for these payments since last year and now that they have come to fruition, the goal should be that of ensuring everybody benefits before the term ends, because we don't want to reach a situation where these teaching parents will be forced to pay, after Treasury fails to disburse the money," said Mr Gundani.
The development is pursuant to last year's Joint National Negotiating Council that resolved to extend allowances to pay school fees for children of teaching parents at both primary and secondary schools. As part of honouring its pledge the Government has continued showing commitment in ensuring that civil servants get a number of cushioning allowances and benefits so as to retain the attractiveness of civil service employment.