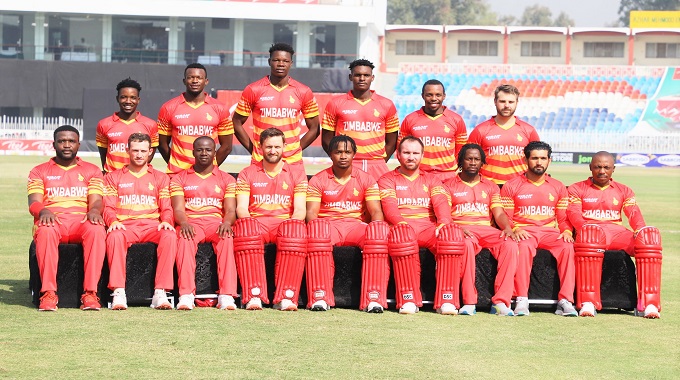 The Sunday News
Mehluli Sibanda, Senior Sports Reporter
LAST year promised a lot on the field for the Zimbabwe senior men's cricket team as they had a number of tours lined up only for these to be cancelled because of the coronavirus (Covid-19).
Zimbabwe took on Sri Lanka in two Tests at home before they embarked on a trip to Bangladesh for one Test, three One Day Internationals and two Twenty20 Internationals. The outbreak of the coronavirus saw English county sides Derbyshire and Durham abandon tours of Zimbabwe.
Ireland were also meant to tour Zimbabwe for a white ball affair but that tour was to be called off because of Covid-19. Also scrapped was Zimbabwe's tour of Australia and India's visit to Zimbabwe.
The engagements with Australia and India were part of the International Cricket Council Super League, the pathway for the 2023 Cricket World Cup qualification so it means they will be rescheduled.
After being given time off for the festive period, local cricketers have regrouped again for the domestic Twenty20 competition which starts in Harare tomorrow to be used by the national selectors in choosing the squad for the three Twenty20 Internationals against Afghanistan. The away series against Afghanistan is made up of two Tests and three T20Is.
Since Afghanistan do not play their home matches in their country because of security issues, the series next month might even be played in Zimbabwe.
Afghanistan are exploring options since India, one of the countries where they have a base has high Covid-19 cases, the other option is the United Arab Emirates which is said to be a more expense option for the Afghanistan Cricket Board which is also looking at having the series in Oman.
The matches could even be played in Zimbabwe if Afghanistan do not manage to secure a safer venue in Asia.
Zimbabwe are expected to host Pakistan, face Bangladesh and Afghanistan (again), and embark on trip to Ireland.
With the Super League clashes against Australia and India also likely to take place this year, this promises to be a packed year for Zimbabwe.
Meanwhile, ZC have expressed sadness to learn of the death of David Ellman-Brown after the honourary ZC life president passed away at the age of 82 on New Year's Eve.
Ellman-Brown, who was the ZC president when Zimbabwe attained Test status in 1992, had a long career as a cricket administrator dating back to the 1960s, serving in various capacities including as board member, provincial treasurer and national team manager along the way.
He later took up the role of ZC chief executive before he went into retirement.
"The death of Ellman-Brown is sad news for all of us in cricket, as he was widely acknowledged and respected for his contributions to the growth of the game in Zimbabwe. On behalf of ZC, I would like to offer our heartfelt condolences to his family and friends,'' ZC chairman Tavengwa Mukuhlani said. – @Mdawini_29.