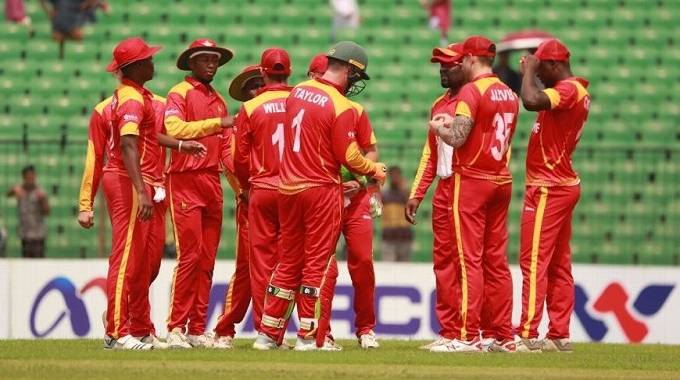 The Sunday News
Mehluli Sibanda, Senior Sports Reporter
WHILE 2020 saw Zimbabwe's senior men's cricket team not playing much international cricket due to the coronavirus, 2021 is promising to be action packed with three tours lined up at the beginning of next year.
Zimbabwe played Sri Lanka at home this year, toured Bangladesh and just completed a limited-overs away against Pakistan. As Zimbabwe departed the Asian country, the Pakistan Cricket Board posted on Twitter "Thank you @ZimCricketv for visiting us. We hope you had an excellent time and enjoyed our hospitality. We wish you a safe journey home and look forward to seeing you in April 2021."
Pakistan are touring Zimbabwe in April 2021 for two Tests and three Twenty20 Internationals. Before that Zimbabwe take on Afghanistan in two Tests and three T20Is on neutral territory that is likely to be India before Ireland visit the Southern African country for three ODIs and same number of T20Is. Ireland's tour of Zimbabwe was postponed this year because of the Covid-19.
Besides the clashes against Afghanistan, Ireland and Pakistan, Zimbabwe ICC Super League fixtures with Australia as well as India which are likely to be played in the second half of next year. Zimbabwe were meant to tour Australia and take on India at home.
Hamilton Masakadza, the ZC director of cricket said they were still working out on how to fit the postponed fixtures.
"We have three tours that we are trying to fit in depending on the availability of both teams,'' Masakadza said.
During Zimbabwe's tour of Pakistan, ZC and PCB agreed to have more fixtures for the A teams over a four-year period starting in 2021.
"What we have done is A side cricket, four fours in the next four years, reciprocal tours for the A side starting 2021. In principle they seemed happy with it, what's left is to tie a few loose ends,'' he said.
Meanwhile, Zimbabwe's domestic cricket season starts on 3 December with Logan Cup matches lined up in Harare. All the five teams will be in a bio bubble environment meant to control the spread of Covid-19, with Harare Sports Club, Takashinga Old Hararians the venues for Logan Cup. The Pro50 fixtures are taking place in Bulawayo and then the Ttwenty20 competition in Harare.
@Mdawini_29