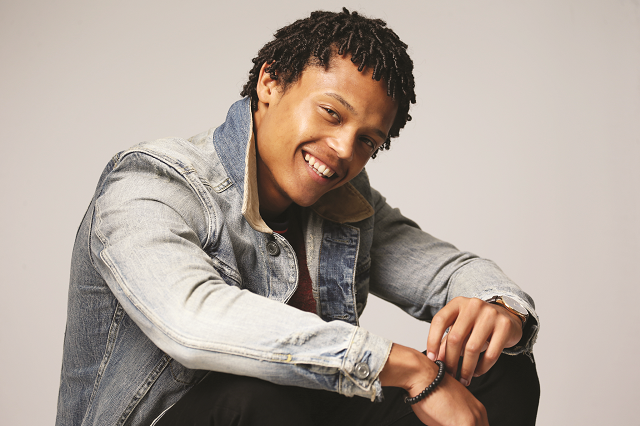 The Sunday News
Bruce Ndlovu
PARCELLE Ascott has become the latest Bulawayo born expatriate to crack it in Hollywood, earning a role as the star of a new Netflix sci-fi series called The Innocents.
The 25-year-old made headlines across the world for his starring role in the series, as he has seemingly bypassed the British television scene and gone straight to the bright lights of Hollywood.
His success has baffled even those in the United Kingdom, where his family moved for greener pastures when he was three years old.
"I was born in Zimbabwe, Bulawayo to be precise," he told the BBC when asked why he referred to himself as British-Zimbabwean.
"My mum would work two jobs trying to support our family as much as she could. So I kind of want to tell my story in order to send that message to show people that they can dream and they can achieve the goals that they set out as long as they work hard," he said.
Although he has his face on a billboard on New York's famous Time Square, Ascott said it would mean more for him if he could get the same in his hometown.
"It would be an incredible feeling. I actually have a video of my family who celebrated when they saw the trailer. Just to see their faces and how much it means to them . . . it's bigger than me. I've received lovely messages from Zimbabweans who acknowledge that they found out from Google search that I'm Zimbabwean. I've received a lot of messages from social media alone. Anything I can do to give back and show Zimbabwe in a positive light is something that I want to do," he said.
Ascott is set to have a prominent role in the Netflix series, as the streaming service continues to set the TV industry ablaze with its original content.
According to the show's synopsis, when teenagers Harry (Ascott) and June (Sorcha Groundsell) run away from their repressive families to be together, they're derailed by an extraordinary discovery — June's ability to shape-shift.
As the star-crossed lovers struggle to control this strange new power, a mysterious professor reveals that June is not alone: there are more shifters out there like her, and he promises to cure June and reunite her with the mother who deserted her three years ago.