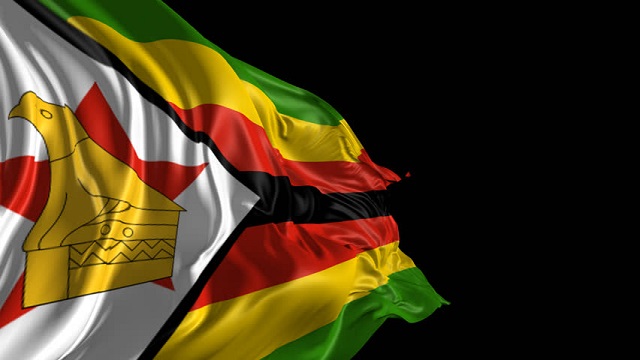 The Sunday News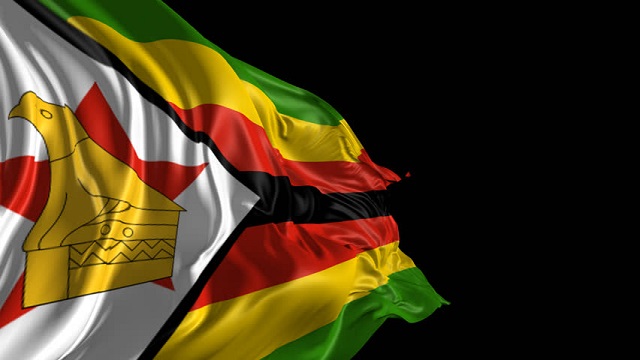 Pathisa Nyathi
IT is that time again when we celebrate our hard won independence. We do acknowledge that the liberation narratives have not been adequately covered.
There are many whose roles in bringing about independence have not been given space in any media, be it print or electronic, let alone in books.
During Easter holidays I travelled to my rural home at Sankonjana in Kezi, Matabeleland South where I had the opportunity to interview some people on their roles during the armed liberation struggle.
Sankonjana contributed many sons and daughters who enlisted on for the armed liberation struggle. Many were driven across the border with Botswana from Elmos Ncube's wedding in 1977 after opening, in 1974, of the southern front (SF). Thomas Dube (saved by Joseph who commanded a platoon when the 5 Brigade swept through Lubhangwe and Sankonjana in 1984), my classmate at Sankonjana School, Yonah Ndlovu (later recruited into Super ZAPU and had his arm severed during a shoot-out) and Joseph Nyathi (Dickson Khupe) left earlier and trained in Tanzania at a time when Zambia did not have military training facilities till about 1976 when Mwembeshi Training Camp in Zambia was opened.
Patson Jabulani Nyathi, whose war name was Magaya Ncube, was interviewed on 3 April 2018. Below is his account of his role in the armed liberation struggle. Born on 18 June 1958, Jabulani Nyathi was among those who attended Elmos Ncube's wedding in April 1977. Jabulani identified the ZPRA cadres who rounded them up as Mdubani from neighbouring Makokwe, Makwesha from Beitbridge and one Dube from Plumtree. The trio was armed with AK-47 rifles. Amongst those taken from the wedding party were the following: Victor Ncube, Dennis Ncube, Edson Sithole, Daut Ndlovu, Brandy Moyo, Mkhululi, Alick Zu Nyathi and several girls.
Two lorries, one belonging to Fletcher Ngwenya, driven by John "Malume" Ngwenya and another belonging to Bango, ferried the people. In fact, every car available was enlisted to transport the people to the border with Botswana. Before the wedding day arrangements had already been made to get people gathered for the wedding to be taken across the border. Dennis Ncube, whose father Elijah was Head Teacher at Sankonjana School, had already met Mdubane and his group prior to the wedding. There were many more volunteering individuals who came from Mawaza to the east. There were many who escaped the net as they ran helter skelter in all directions, in the process hitting against tree branches that constituted temporary enclosures, imishasha. My father Menyezwa and his two wives were among the revellers.
The convoy drove in a southerly direction and reached Gondo in Kafusi. The journey was undertaken at night and by sunrise they were in Gobajango across the Shashe River which forms the border with Botswana. John, who was keen to go to Zambia, was advised to return and ensure the truck was safe. Once across the border, a head count of all those that had crossed was made. There were 78 boys in all. Jabulani does no not remember the number of girls in the group.
Before getting to Gobajango, where communities in Zimbabwe used to sell mopane worms, the three guerrillas hid their weapons and only retained grenades which they shoved into their trouser pockets. The ZPRA guerrillas also got rid of their Sting attire that they used and got into other types of clothes not readily identified as that worn by ZPRA guerrillas. While Botswana supported the armed liberation struggle, guerrillas were not allowed to carry arms within the country. When there were Gukurahundi disturbances soon after independence there were dissidents who used to flee to Botswana, hide their weapons and get to the refugee camp at Dukwe.
Next they got to Bobonong and were received by Babirwa chiefs. Bobonong has three chiefs, Mmirwa, Sekoba and Serumola. Botswana Defence Forces trucks came to pick them up. They were driven to Selebi Phikwe where they were taken to a prison complex. They were, however, separated from prisoners. "O tshabile Smith," You have run away from Smith, said the jail guards. Lice feasted on their blood. There they stayed for about a month.
After a month, a plane from Zambia came to pick them up. The plane was making two trips a day, one in the morning and another in the afternoon. Sixty of them boarded the aircraft that took them to Lusaka Airport. From Lusaka Jabulani and group were taken by trucks to Nampundwe Transit Camp, a farm that had previously been used by ZANLA who had since relocated to Mozambique. There was a high population at the Transit camp as 1977 was the year when there was the largest number of cadres arriving in Zambia for military training. Some were refugees and students bound for various educational institutions in friendly countries. Logistics were quite a challenge, particularly clothes wise. "Izitshadala phandle!" says the humorous Jabulani whose mother Yephu Nyathi, okaMasole, is my aunt.
About mid-June Jabulani left Nampundwe for military training. There were 200 of them in the group bound for Mwembeshi, not very far from the Zambezi River. Among the 200 there were others from Sankonjana: Report Koki Ndlovu, Brandy Moyo (actually from Mhlonhlweni) and James Dube (he died in Solwezi during attacks by the Rhodesians). On arrival at Mwembeshi, the group of 1 000 was still there but ready for deployment. Guerrilla training usually lasted six months but Jabulani's group trained for almost a year as they were doing advanced guerrilla training.
Camp Commander was Jack Mpofu (Makhetho Ndebele) and among military instructors were the following: Stanley Gagisa Nleya, Eddie Sigoge, the chief of training, Kingsize van der Byle, Tshakalisa and Magedleni (later Thambolenyoka) who Jabulani met last year at Maphisa Growth Point during a visit there by former First Lady Grace Mugabe. They still remembered each other. Training was completed in 1978.
The trained group was then deployed to the front. Jabulani went to Kabanga along the Zambezi River where they were responsible for reconnaissance and assisting guerrillas to cross into Rhodesia en route to the front. They used dinghies, okuyizikepenyana as Jabulani would put it, to get guerrillas across the treacherous Zambezi River. Each dinghy was rowed by two people. They accompanied those they had assisted to cross as far as Mlibizi.
Mlibizi was at that time heavily mined by the Rhodesian forces. Many guerrillas had their feet blown off.
One guerrilla group including Douglas Nyasa Nyathi from Sankonjana got into a minefield. Nyasa was in the third group that came from Angola where they had trained. With some members of the group injured, they moved in a single file till they got to Dongamuzi in Lupane. Whereas mines in the ground savaged guerrillas' feet, anti-personnel mines which were attached to trees had their metal plates hit whoever detonated the wires connecting them. When these were detonated they sprung towards whoever had triggered them with devastating effect as two metal plates converged on a guerrilla.
When ceasefire was brokered in December 1979 at Lancaster House, Jabulani and group went to assemble at CGT1 where Manama school boys including Rtd Lt General Sibusiso Moyo, the current Minister of Foreign Affairs and International Trade were trained. From there they travelled to Chirundu Bridge at the border between Zimbabwe and Zambia. Rhodesian trucks came to pick them up and ferried them to Assembly Point Papa in Mashonaland West. Then came integration when they were put together with ZANLA guerrillas and former Rhodesian personnel to create the Zimbabwe National Army (ZNA).
Jabulani was then deployed into 3 Brigade and was in 3.1 Battalion based near Birchebough Bridge in Manicaland. Victor Ncube, now late, was in the nearby 3.5 Battalion. Jabulani was sent to Masvingo where he undertook driving lessons and thus became a military driver. He then fell ill and went to Mawaza where a traditional healer Doctor Khoza attended to him.
Due to his illness, he exceeded his leave days beyond the number officially sanctioned and, upon returning to his base, was regarded as having been absent without official leave(AWOL) and was accused of being a dissident. He was taken to Mutare Prison where he languished for a whole year. Upon release from Mutare Prison he was discharged from the army. He received no demobilisation pay and what was painful for him was that he saw one Livingstone Sekerede, also from Sankonjana, get demobilisation pay when he had not participated in the armed liberation struggle. He still remembers his Force Number: EC 673602A and his rank of Lance Corporal.
"Now I am povo for life," he says with a chuckle as a way of accepting his painful condition. His ordeal at Bhalagwe in the hands of 5 Brigade soldiers belongs to another story, a sad blemish on Zimbabwe's history.