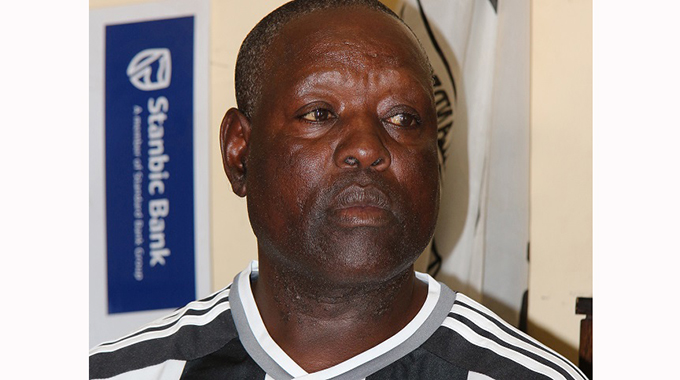 The Sunday News
Mandla Moyo, Sports Reporter
THE Peter Nkomo Goalkeeper's Academy that was launched in December last year at Highlanders Sports Club is yet to take off.
According to its founder member, legendary Highlanders goalkeeper Peter "Oxo" Nkomo the academy has been delayed by the late arrival of some of the equipment from well wishers who are based in the United Kingdom. 
"I am yet to start training goalkeepers for the nation due to the late arrival of some of the equipment I need in order to operate effectively and efficiently.
"I expect to receive that equipment anytime from now and once it arrives from Britain training will commence at Crescent Sports Club just behind Hartsfield Rugby Ground," said Nkomo.
Asked what other things are still required for the academy to take off, Nkomo said he was badly in need of goal posts for use during the training of junior players.
"I am also appealing to organisations and individuals at large who can help me achieve my dreams by helping us get goalposts for juniors in order to properly cater for them.
"Let me quickly add that this academy will also take on board trainee girl child goalkeepers and to date a number of students have expressed their willingness to be taken on board.
"I have also observed that children are into drugs at a tender age as a result of being redundant therefore, it is my wish to keep them busy and also help in nurturing talent for clubs in and around the country," he added.
During its launch in December, great names in football, George Shaya and Ndumiso Gumede among others were present to witness the occasion.
An Econet employee also got the ball rolling by donating balls towards the project and urged Nkomo to produce goal minders of the highest quality endowed with charisma like himself as well as former national team goalkeeper Japhet "Shot Cat" Muparutsa among others.