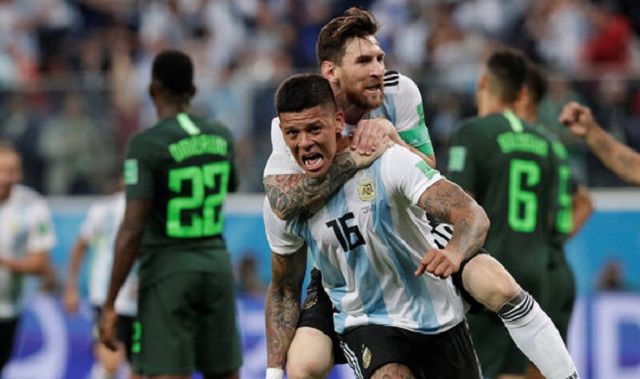 The Sunday News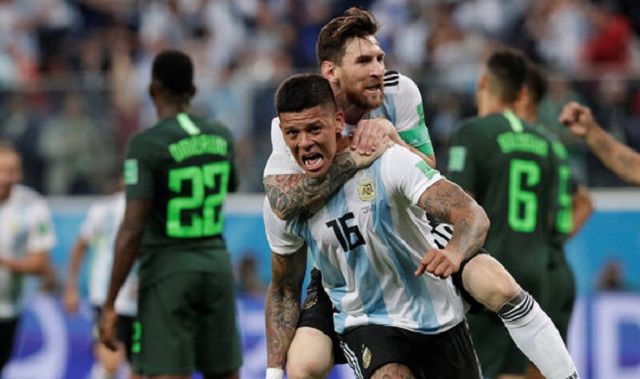 Cosmas zulu
World Cup — Russia 2018
(Nigeria vs Argentina)
There have been 15 goals scored in stoppage time in this Fifa World Cup and this should tell you that coaches have failed to prepare the players' concentration, mental strength and tactical awareness processes.
We also saw the second youngest goalkeeper in the history of the World Cup, a 19-year-old Nigerian, but in Zimbabwe, people could have been talking about development, making an excuse for losing a game.
We cannot talk about this tournament without mentioning the goal scored by Messi in their game against Nigeria. The technique applied by Messi on the first Argentina goal was so immaculate. All rolling in one chest, thigh, down to the foot for a zooming shot past the goalkeeper. But the second goal, the winner for Argentina came as a result of an unforgivable mistake by a Nigerian defender who reacted a bit slowly. That goal brought tears of happiness to the vociferous Argentina supporters and gave a heartache to this writer and sadness to the whole of Africa's sons and daughters.
But nothing can beat experience. This showed all of us that African teams must know that playing well and knowing how to win when it matters are two different things.
South Korea vs Germany
It felt like the end of the World Cup to the Germany nation, so devastating like the second World War, it was beyond believe. I think the German coach has overstayed. He has done his part so well and now the dressing room needs a different voice.
Germany has made history in this tournament in 87 years, winning the trophy a record of four times since 1930 in the Uruguay World Cup.
Germany did not enter the tournament in Italy 1934. Germany won the third place, beating Austria 3-2  in  France 1934.
Germany lost  in preliminary round after a replay to Switzerland 4-2  in Brazil in 1950 .
There was no World Cup between 1938 and 1950 because of the second World War. As the war raged on, the Italy's sports ministry conspired to remove the World Cup trophy from its storage in the vaults of a Rome bank and  delivered it to their secretary  Otto Barassi who,  fearful of its discovery  and confiscation, hid it in shoe box stowed under his bed. There it remained in safety waiting patiently for the moment it would once again ignite and inflame the passion of football lovers the world over in its own  unique way.
France vs Argentina: Knock out stage
With a spin from outside of the foot for an equaliser from Benjamin Pavard he will remember this  goal for the rest of his life seeing it on TV with his grandchildren  sitting on his knees. Sending Messi out of the World Cup, making sure Argentineans go home. But truth be told, Argentina was lucky to be in this tournament that long.
Portugal vs Uruguay:
Knock out stage
With Portugal out of the tournament, the Ronaldo/ Messi comparison  I am happy is now over until 2023. I heard a commentator on TV saying  Ronaldo three, Messi zero after Ronaldo got a hat trick in the game against Spain. What a cracking game it was.
Now to the Portugal and Uruguay game. Beautiful goals especially the first goal from Uruguay reminding me of the late Tymon Mabaleka "White Horse" of Highlanders who used to head the ball like that. And remember Portugal has never won a game since 1966 if they are scored first.
Feedback let's keep reading. [email protected] / 0773842671