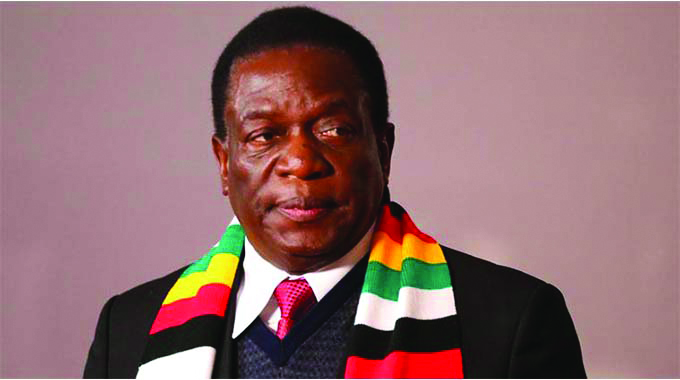 The Sunday News
Munyaradzi Musiiwa, Sunday News Reporter
PRESIDENT Mnangagwa has expressed his heartfelt and deepest condolences to the Murahwa and Mpofu families following the passing on of Cde Beaven Shungu Murahwa yesterday morning and Zanu-PF Member of Parliament for Mberengwa South Cde Allum Mpofu last week.
Cde Murahwa died yesterday after a long battle against diabetes, while Cde Mpofu died in Masvingo last week after short illness. President Mnangagwa described the late intelligence expert as a selflessly dedicated cadre who served the country with loyalty, distinction and honour.
"The death this morning of Cde Beaven Shungu Murahwa after a long battle against diabetes was a great loss to our Nation. A brave liberation war hero and wartime member of the General Staff, Cde Murahwa ranked among our bravest fighters who criss-crossed different war zones, most notably Manica and Gaza Provinces, in pursuit of our freedom and Independence.
He was in the thick of things when we came back home to prepare for elections after the historic Lancaster House Conference, providing close security to our top leadership. I worked closely with him as the inaugural Minister of State Security during those challenging and formative years of our independence. He was among the founding crop of our intelligence officers who launched the President's Department," he said.
President Mnangagwa said the country has been robbed of a gallant son of the soil and the nation will be poorer without Cde Murahwa.
"On behalf of the Party, Zanu-PF, Government, and on my own behalf, I wish to express my deepest, heartfelt condolences to the Murahwa family, to Amai Murahwa and the children especially, on this their saddest loss. They have lost a loving husband, father and guardian respectively," he said.
President also expressed sadness on the loss of Cde Mpofu.
"What adds to my distress and sadness is that Cde Murahwa leaves us barely a week after we lost honourable Allum Mpofu, our Member of Parliament for Mberengwa South. Alongside our Nation, the Mberengwa community continues to be thrown into repeated grief after the sad loss earlier this year of Senator Dr S.B. Moyo, our late, Minister of Foreign Affairs and International Trade. Certainly 2021 will go down in history as a year of repeated grief for our Nation," he said.