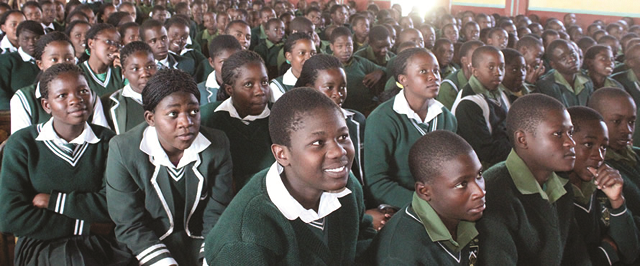 The Sunday News
Thandeka Matebesi/Belinda Moyo, Business Reporters
A MAJORITY of shops selling school uniforms say they will not be increasing their prices ahead of the beginning of the third term on Tuesday as they are aware of the economic challenges faced by parents.
Some shops are in the habit of increasing prices whenever schools open to take advantage of the rising demand.
In an interview last week, Toppers Uniforms marketing manager Mr Zeyn Jogee said they were not adjusting prices of school uniforms.
"We have not increased our prices ahead of schools opening on Tuesday because we have seen how the economy has affected most people. Increasing prices would discourage our customers from buying our products considering that they have other expenses to cater for.
"All our customers take pride in educating their children and they are happy to purchase our uniforms so that their children go to school looking good, confident and ready to learn," said Mr Jogee.
He added that the company was running a number of competitions to encourage parents to buy school uniforms.
"We are running a special on our badged school shirts and we will be launching our conundrum quiz competition on our Facebook page on Monday where our customers and followers have a chance of winning huge discounts by answering riddles.
We have a lot of promotions but we specifically want to create an opportunity for our customers to buy from us without thinking twice."
Esats stores shop assistant Mrs Faith Muchazonyara said they were not changing prices.
"Our prices have remained the same because we understand the challenges our customers are facing as they are preparing for this year's third term," said Mrs Muchazonyara.
Sunday News also spoke to flea market traders who said their prices have remained the same since last year.
"The prices of shoes and satchels is still the same since October last year but people selling school wear are now many and this has increased competition," said Mrs Sheila Nkomo, a trader operating at Hamara near Egodini terminus.
Parents have since last week been running around to ensure that they pay fees and buy uniforms. Most children learning at boarding schools leave tomorrow for their respective schools.