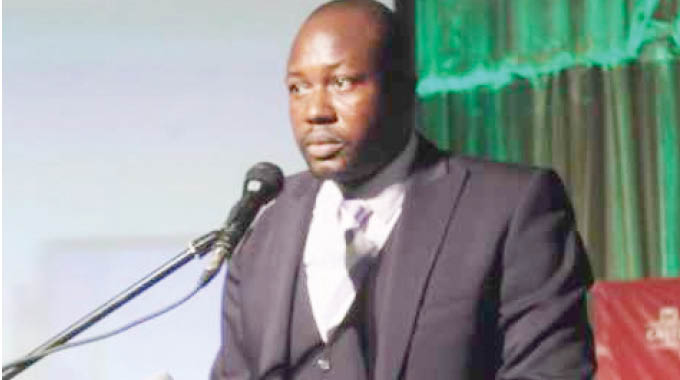 The Sunday News
Fungai Muderere in Harare
CASTLE Lager Premier Soccer League chairman Farai Jere certainly listened to that Barbourfields Stadium roar!
That Emagumeni ambience has dribbled into his heart, as the judicious football administrator confessed on Friday night in front of a packed and heaving 2021/2022 season Soccer Stars banquet, that the rumble and thunder that prevailed and usually prevails at Emagumeni can never be equated in this tea pot shaped country.
It was hence his plea that Rufaro Stadium and Gwanzura Stadium be brought to life with immediate effect.
Question: Why?
Answer: "Our partnership with Delta Beverages, through their Castle Lager brand has enabled us to grow despite the Covid-19 challenges that we faced. They have been our pillar of strength and as the PSL chairman, I'm humbled. We hope to see supporters of the local game come in huge numbers. I have seen full houses in Bulawayo, and as such we need Rufaro Stadium and Gwanzura Stadium to come back to where they were," said Jere.
He added: "It has been demonstrated at Barbourfields Stadium that supporters can fill the Stadium but never it was with regards to Caps United versus Dynamos matches that were played at National Sports Stadium. I think, with regards to accessibility, the National Sports Stadium is not strategically placed. We are kindly asking the media to help us bring back Rufaro Stadium and Gwanzura Stadium. I think the National Sports Stadium is actually fit for national events."
Jere's touching plea comes weeks after news that Dynamos' hopes of returning to their Mbare-based traditional stadium, Rufaro, have been dented. The club's principal sponsor Sakunda Holdings through a statement dated 7 November announced it has with immediate effect withdrawn from the sporting facility's renovation project deal which they had initially agreed with the Harare City Council (HCC).
In March, Sakunda and the HCC entered into an agreement which proposed that the former will be granted a long lease for the refurbishment of the dilapidated stadium to meet the required Fifa standards.
However, the fuel company, in a statement signed by the company's chief operating officer Charles Chitambo pulled out of the deal due to allegedly "professional incompetence".
In February, Presidential Envoy and Ambassador at Large Prophet Uebert Angel devoted himself to renovating the neglected Gwanzura Stadium. These renovations were expected to come at a time when there has been a loud outcry from the football fraternity of late pointing out to the eyesore looking football stadia that are dotted across the country. The worrying situation has culminated in Caf banning stadiums that include the National Sports Stadium, Rufaro and Barbourfields deeming them as sub-standard and unable to host any international matches. – Follow on Twitter @FungaiMuderere