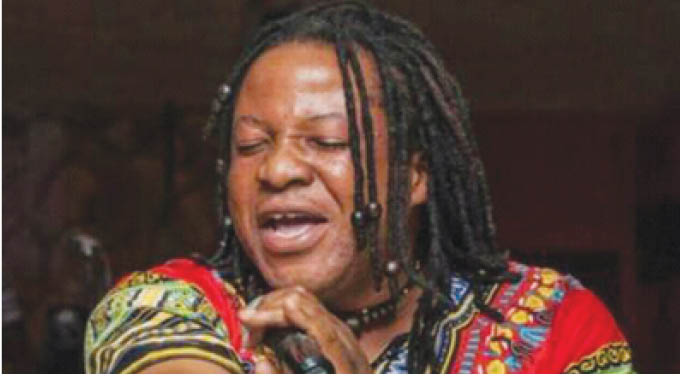 The Sunday News
Rumbidzai Mhlanga, Sunday Life Reporter
THE love and passion for music is what has kept Ramsey Kasawaya warmly known as Ramsey Kay in the music industry for 30 years.
The musician says he loved music from an early age and  is determined to keep going despite some challenges  he has come across in the industry.
"I was born in the 1970s and I have been in the industry since 1989, and before I did it professionally I started performing back at school and in church choirs. From then till today I have worked with quite a number of groups and individuals, the likes of Amakhosi theatre, Siyaya Arts, Township Arts, Albert Nyathi, Busi Ncube, the list is endless. I love performing afro jazz music which I listen to all the time," said Kasawaya.
Since he started , he has been facing a lot of challenges which hindered him from getting the spotlight.
"It has been 30 years in the industry and I have been facing so many challenges especially failing to start up my own performances. I was always a backing vocalist so all I have been doing is looking and learning from different artists I have worked with and toured around the world with but not getting a chance to travel and perform on my own. Over the years I have been performing cover songs at different functions and festivals and the exciting part is singing the song better than the owner," he said.
The Nguboyenja born artist says he is content with what he has achieved so far and is hoping for a better future.
"In 2007, I started my own band called The Big Ray Jazz and I have a lot of commercial adverts about the most powerful musical productions at Amakhosi called Somkhence. I am currently working on another one which is going on tour next year called Widows, a cast of four women, it is an Afro jazz musical theatre production. Last year in December I recorded a single titled Umakhelwane and a duet album with Khuliyo titled Ngqobe," he said. 
The artist said even though the profession does not pay that much, he was not doing music it for money but for the love of music.
"Although music no longer pays much I still believe in what I am doing. I will continue doing music and art, I live in it. It has not been like this but a lot of things have changed the major issue especially here at home as we have a few promoters, performing spaces, festivals and the greatest of them all is that our own locals does not support local talent, only a few do and that is a very big challenge we face as artists.
"Because of such challenges being a musician cannot be someone's only source of income which makes us give a divided attention to our careers. Apart from doing music, I run a small sports bar in Cowdry Park," said Ramsey Kay. — @ruekushie