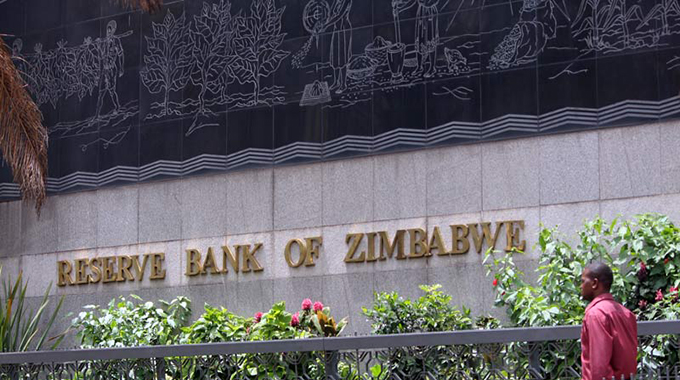 The Sunday News
Dumisani Nsingo, Senior Business Reporter
THE Reserve Bank of Zimbabwe (RBZ) has thrown a lifeline to women in mining which will see them accessing funding without collateral as it moves to ensure their full participation in the sector and enhance production.
In an interview with Sunday News Business on the sidelines of the Mine Entra conference last Thursday, Gold Initiative Development Fund (GIDF) head Mr Matthew Chidavaenzi said the RBZ has identified its subsidiary, the short-term insurer, Export Credit Guarantee Corporation (ECGC) as the guarantor of women in mining accessing funding through its loan facility after realisation that the issue of collateral had been the major impediment.
He said the move came after realisation of a low uptake of loans by women under the central bank's GIDF facility, a US$20 million to capacitate miners.
"Last year we dedicated US$20 million to women in mining, which was earmarked to availing funds to women in gold mining and the uptake was not so good . . . The issue of collateral also played a key role in becoming a barrier to women accessing finance because most of the women do not have collateral. But I'm happy to say we have found mitigation for some of the problems. Women no longer need collateral because we have managed to enter into a partnership with a sister company, ECGC who will be able to give guarantees to all women," said Mr Chidavaenzi.
He said there were a number of challenges impeding women to effectively participate in the mining sector.
"When we did our investigations we saw that some of the challenges affecting women are not to do with finance but there are issues like access to claims. So it's now beyond the issue of finance itself. 
"The second thing is that this was a male dominated area, most women do not have the mining skills that are required to enter into gold mining so they have been deliberately not coming to the Gold Fund to access funds," said Mr Chidavaenzi.
He also said other issues, which were hindering women from engaging in mining are the alarming rate of violence and disputes over claims.
"Part of the challenges also has to do with the violence that is related to gold mining, where you see the use of machetes and numerous disputes. Thus women generally didn't come to the Gold Fund because they didn't want to enter the gold sector because of that," said Mr Chidavaenzi.
He further said disputes had a negative impact towards attracting potential investors to inject capital into the mining sector.
"Violence on its own is abode by investors. The moment investors see a lot of blood they generally don't go to such areas. So as investors we get a little bit worried when there are bloody disputes that are not resolved timeously. 
"At the moment one of the challenges is that once there is a dispute the Ministry of Mines (and Mining Development) will close that project and if an investor has poured in investment, it is locked in a dispute so it doesn't augur well for any financier to bring in money," said Mr Chidavaenzi.
He said there was a need for the Government and big mining houses to deliberately issue mineable claims to women as part of their efforts to improve their participation in the mining sector. Women comprise 11 to 15 percent of the estimated 50 000 small-scale miners in the country.
@DNsingo