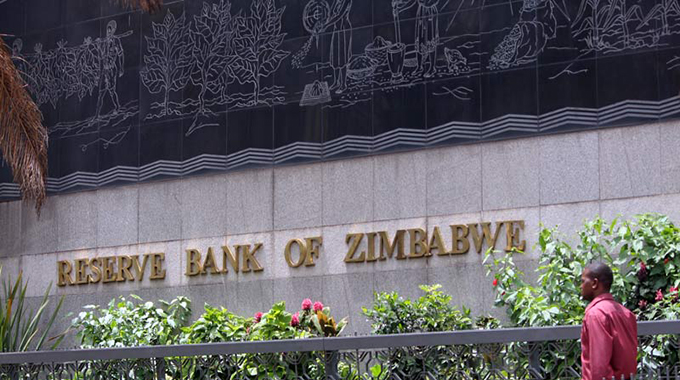 The Sunday News
Business Reporter
THE Reserve Bank of Zimbabwe has announced foreign currency cash withdrawal limits for individuals and businesses at Bureaux de Changes as it seeks to refine the operations of the sector.
In a statement, the Central Bank said Bureaux de Changes will with immediate effect only sell foreign currency cash to individuals for foreign travel, upon submission of a passport. 
"The current cash limits for Personal Travel Allowance of US$300 per day per travel, and up to a maximum of US$10 000 per year, should strictly be adhered to. The Bureaux de Change are, henceforth required to endorse passports of travellers who would have purchased foreign currency. The Business Travel Allowance of US$400 per day, and up to a maximum of seven days per travel, shall be strictly monitored," said RBZ.
It said Bureaux De Change are also now mandated to visibly display the interbank exchange rate on their FX rate boards.
The bank said its Financial Intelligence Unit (FIU) and Exchange Control Division shall immediately mobilise resources to enforce compliance by all foreign exchange market players.
"Non-compliance by any Bureaux de Change shall result in the imposition of heavy financial penalties, as well as revocation of the operating licence."
The bank also said all interbank trade must be processed at a margin of plus or minimum seven percent of the interbank mid-rate.
"Current interbank foreign exchange market is currently governed by the willing seller-willing buyer concept, without making reference to the interbank foreign exchange rate. In order to bring sanity on the operations of the Bureaux de Change, the following shall strictly be enforced: All the interbank trades shall be processed at a margin of plus or minus seven of the interbank mid-rate."
Last week, the country experienced massive jump of foreign currency rates especially on the black market with officials blaming some big companies and Beureax de Change of fuelling the runaway rates.
However, the rates have since gone down after the intervention of the RBZ.