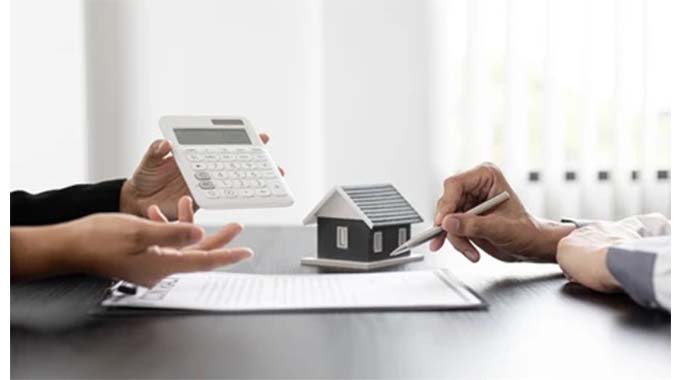 The Sunday News
Real Estate Issues with Jonathan Thompson
IF you are interested in Real Estate then it is quite likely that you have watched a number of shows on TV which show us a bit about real estate. 
These shows tend to be from the United States of America and Australia. There are a lot of them, such as Million Dollar Listings, Property Brothers, Selling Sunset, House Hunters, and many others. 
Often these shows have drama, and can feel staged. But occasionally, you can pick up real insights or nuggets of truth, which could be useful to you. 
One thing to note is that there is quite a few differences between how real estate transactions take place in these shows compared to how they are done in Zimbabwe. Let's look at a few differences.
In these shows, generally the seller and purchaser are represented by two separate real estate agents.  The seller has an agent and the purchaser has an agent. 
In Zimbabwe, most transactions are done by a single agent who addresses the needs of both parties. The Zimbabwean system allows for these real estate deals to be concluded at a faster pace. 
You will see on the shows that an agent can view the house without the client, and at the house they will speak to the seller's agent. There are times when the process can become very drawn out. 
There have even been cases where the agreement fell apart, simply because the agents did not like each other.
The standard real estate commission in Zimbabwe is five percent of the purchase price. In the USA, we often hear of a commission of three percent but that may vary. It is important to realise that both the purchaser's agent and the seller's agent are paid three percent each, pushing the total commission paid to six percent 
American homes are often bought with pre-approved mortgages. 
There are many issues that can come into play, which will cause a deal to fail. The mortgage lender can influence this success or failure. n Zimbabwe, once the seller and buyer have agreed on a sales price and the terms of payment, then the deal is concluded.
Overseas we see that there are many contingencies that can come into play. The house must still pass a number of examinations: the construction must be up to code, there will be an insect inspection, and many others. 
If the property fails in these various assessments the whole deal may collapse. Because of this some property transactions can take months to complete. 
Here the buyer has a responsibility to view and inspect the property up front. Most local agreements have a 'voetstoots', which means the property is accepted "as-is". "The property is sold 'voetstoots' means that is it sold without guarantee or warranty- at the buyer's risk.
In the first world we see that lawyers may be involved throughout the whole process. Here we may not see a lawyer until the conveyancing process begins.
It's good to watch these shows for new ideas and to see how things are done around the world. 
Remember that these shows are made-for-TV, and it is hard to know what is real, what is enhanced, and what is made up altogether.  Take what you see with a grain of salt. But also become informed, learn what you like, and shape your real estate goals. These things are important for your property journey. 
λ Jonathan Thompson is a Registered Real Estate Agent who works in Bulawayo.  He has nine years of experience in Real Estate in the USA, and another 11 years' experience in Bulawayo.  He is the founder and the Managing Director of Thompson Properties (Pvt) Ltd