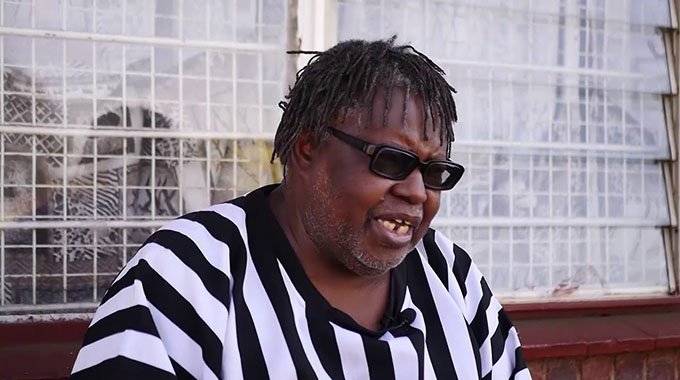 The Sunday News
Ngqwele Dube, Sports Correspondent
HIGHLANDERS president, Ndumiso Gumede believes it is high time other members of the club he worked with are recognised for their efforts.
Gumede said while he appreciates the fact he has been honoured for the role he played at Highlanders, there are other people he worked with in attaining success at the club who seem to have been forgotten.
He said the decision to buy properties was a collective effort of his then executive that included treasurer, Michar Gumbo, businessman, Gladness Mangena (secretary), vice-chairman, Malcolm King and Smile Bazwi, the then organising secretary.
Gumede is lauded for his actions that saw Highlanders acquire an office in the city centre, a house in Luveve, which has been dubbed Hotel California and a clubhouse with grounds when he was club chairman in 1986.
The acquisition of the properties has seen Bosso stand out among local football clubs, most of which do not own any real estate but rent offices.
 "It is a very big honour to be made club president; it is an honorary position that comes with a lot of responsibility.
"However, the reality is that I did not achieve the success alone but worked with other people in the committee. Every time I see it being written Gumede did this, Gumede did that but no mention of others I toiled with. It saddens me that my then treasurer, a Gumbo is not being mentioned. We also need to honour their efforts.
"I was just leading as the chairman but we all made efforts in securing the property the club now has," said Gumede.
He revealed Lawrence Phiri, who was manager of the team then, was employed at John Pocock Properties and alerted the executive on the availability of the city offices and Luveve house.
Gumede said they managed to use funds from gate takings to buy the properties and it was the prudential management of club finances by Gumbo that enabled them to plan well and buy the assets. 
"We particularly bought Hotel California to reduce camping expenses then and we were hoping executive committees will build on our work and extend the structure. However, we used to camp there at the time and it created a great atmosphere before the game and for someone like me who was single then, I would always go camping with the boys and enjoy the food cooked by the players on a rotational basis," he added.
"I think some efforts were made with (Ernest Sibanda) Maphepha coming up with a plan to extend the office but it wasn't to be."