The Sunday News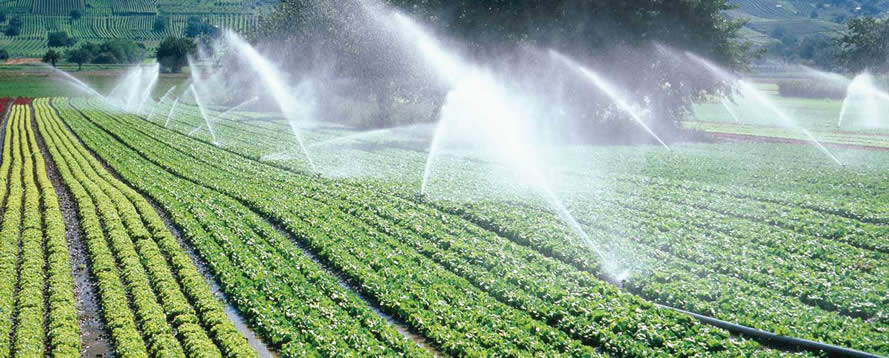 Farming Issues with Mhlupheki Dube
THE ongoing reintegration of the departments of the Ministry of Agriculture, Mechanisation and Irrigation Development should be commended for the singular positive effect this streamline will bring back to the ministry.
That is cutting down on unnecessarily top heavy structure and re-channelling the scarce Government resources to the rightful beneficiaries who are the farmers.
The ministry will now have a unified structure which will see farmers getting all the agricultural extension services they need under one roof.
This is in direct contrast to what has been happening where a farmer would be bounced from one office to another just to get extension services simply because there was a splitting of hairs within the ministry and departments were now operating almost like fully fledged ministries with even separate offices.
In some cases these departments would be housed in offices which are miles apart and the farmer would have to cover the  distance to access them.
Now the farmer can get into one office and be served whether it's about crops, livestock, irrigation or land issues.
This is how it should be. This idea of splitting the ministry into micro-units simply for the purpose of creating big positions to attract luxurious extravagant perks is not only illogical but also an unnecessary drain for the Treasury.
It is against this background that I fully endorse the move to reintegrate the ministry such that there is one agricultural extension unit at district level with the respective departments falling under this unit. At community level it means the extension personnel now has to attend to all agricultural matters of the farmer rather than the previous situation where there was specialisation of extension officers and hence the Government needed to employ more than one extension officer per ward. This integration of Government departments to avoid costly duplication should be applied across all the ministries so as to improve efficiency and reduce the red tape.
A quick example being the natural resource management sector which split into numerous departments which really could be housed under one unit. There is the ZimParks that deals with parks and protected areas, the Forestry Company which deals with forest and timber issues and the Environmental Management Agency. Honestly is it not possible to have these under one unit with relevant operational departments.
This splitting of hairs results in duplication of roles and most importantly double to multiple taxing and levying as all these departments dip their hands into the pockets of one client. This inevitably results in increased cost of doing business in some value chains. An example is an abattoir where an operator will be expected to pay to the Veterinary Department, Ema,
Agricultural Marketing Authority, local authority, just to mention a few. These are all Government departments or sections.
Therefore in essence the Government is splitting itself into many minute departments so that it can levy and tax the same person under different faces!
This definitely antagonises the ease of doing business thrust. This restructuring of Government departments especially under the Ministry of Agriculture, Mechanisation and Irrigation Development should correct some anomalies such as provisions in the Statutory Instrument 129 of 2017. This instrument confers authority to AMA to among other things collect levy from producers of chicks, milk and abattoir operators. AMA is then expected to use the collected levy to promote surveillance, prevention and control of animal diseases in accordance with the Animal Health Act; invest in veterinary infrastructure; sustainable animal husbandry practices among other uses. Is it not logical for the Statutory Instrument to confer this authority to an already existing and elaborate Government department which is already carrying out this mandate anyway  —
The department of Veterinary Services? Why would a marketing authority be given a mandate to collect levies and then "promote" those said functions when there is a better positioned department which has been receiving levies for one function or another? Is it not just people grouping to dip their hands into a thinning purse.
Feedback [email protected] or cell 0772851275.