The Sunday News
"HEYI bakithi iAmaZulu, Eagles, Sundowns, Phindamzala, Olympics leZimbabwe Saints zazingamelanga zife."
These are sentiments often heard by Bulawayo football fans when they reminisce over the bygone era and start attaching great yesteryear stars to some of their memories.
Many still leave in nostalgia believing that in some world they will see Morgan Phiri, Steve Kwashi, Madinda Ndlovu, Boy Ndlovu, Agent Sawu, Joseph Machingura, Tanny Banda and Peter Sakala strutting their stuff down the wings.
There is a reason why fans recall the importance of those clubs, one mainly for the brilliant stars and exciting football, or the buzz about Bulawayo they created on the local scene or how much resistance they offered to Bosso or Chikwata in the boardroom or field.
Bulawayo Wanderers sticks out for its brilliant freestyle football which was deliberately woven to team work and something for the fans, an entertaining brand of football that had Zimbabweans eating from their palms in awe of the magnificent township football.
It started in the 1960s with the likes of the talented Melusi 'Dr' Sibanda. He was a very talented midfielder whose best was marveled at when he moved to Eastlands who played in the elite league in 1970.
There were the likes of Mapleni Nyathi and probably the country's best ball juggler Majuta Mpofu.
Mpofu nicknamed Jujuju, was not a great footballer but an artist who entertained those on the field and terraces with amazing skills. Very skillful and ever full of trickery, he carved open the toughest of defences as he led Bulawayo Wanderers, Highlanders and Matabeleland Select to many memorable afternoons. At any given time Eagles had some enterprising and entertaining players in midfield and attack. There was ever this common element – the luxury of the players to express themselves on the field while not forgetting that in a team the effort was to eventually win the match collectively.
The early years of Independence saw some very good youngsters emerge to be part of the clubs of freestyle football, quite a number on the field from defence to attack were so comfortable on the ball that they were dubbed The Brazilians something later coincidentally cemented by sponsorship by Brazilian Fish and Chips an eatery that used to be on Jameson Street now Herbert Chitepo.
You just had to be at the stadia to enjoy watching football without a coach bellowing instructions on a blow by blow account like nowadays, Majuta Mpofu and Trevor Carelse Juul sat back and let the boys put to practice God given talents and what strategy they were given ahead of the game.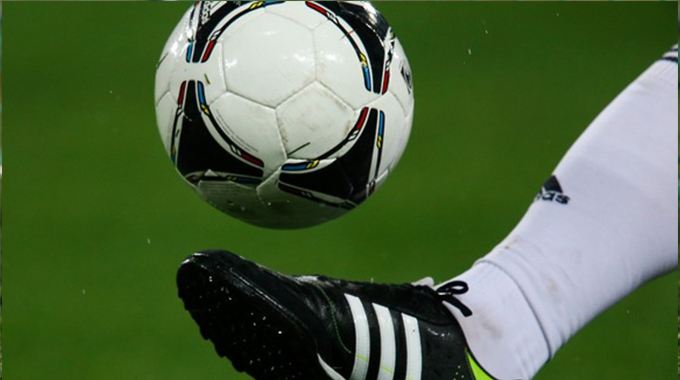 Because of emphasis of natural talent brought about many hours of street football or Youth Centre activity, Eagles players stood out in technique and flair.
The 1980s greeted by a BAT Rosebowl Trophy triumph saw the club give Zimbabwe and the world Boy Ndlovu, Tanny Banda, Felix Ntuthu, Stanford Ntini, Asani Karigeni, Norman Gumbo, Rahman Gumbo, Eddie Zimunya, John Nyumbu and in the mid-1980s the arrival of Max Tshuma and Ebson Muguyo who may have looked around and said the only team that suits their style is Wanderers.
The two were returnees from the South African league where crowd pullers Kaizer Chiefs, Moroka Swallows and Orlando Pirates were carried by individual brilliance of players such as Jomo Sono, Andreas 'Six Mabone' Maseko, Ace Ntsoloengue, Ace Mnini, Teenage Dladla and Kaizer Motaung.
With Banda and Ndlovu on the wings, the opposition knew that on the small playing surface of White City Stadium it would be hell.
It is however unfortunate that the last generation of talented Eagles players did not have attention the Boy Ndlovus and Rahman Gumbos had. Dwindling sponsorship and in-house fights took away all the attention from what Golliath Masuku and Majuta Mpofu had laboured to put together on the national stage. A very young crop of Collet Dube, Itai Masawi, Kenneth Thebe, Zenzo Rwodzi, Cleopas Dlodlo, Owen Magwenzi, Peter Sakala, Vusa Gumbo, Kunda Nyoni and Tendai Sibanda some of whom were part of the Eagles Under-14 side that won the national Chibuku Trophy in 1987.
There were the envy of Bulawayo and so much was expected of the lot going into the early 1990s when some of them would have graduated to the senior team.
In the midst of all the expectations was Geshom Geleson Dlamini a very talented midfielder. He had everything that any coach would expect in a linkman, he could mark, control the ball well, dribble, head and pass with accuracy and of course a decent eye for goal.
Gesh as his teammates called him, died last Wednesday morning at Germiston Hospital in Johannesburg, South Africa after a short illness. His friend and former teammate Collet Dube, the last Eagles player to don the Young Warriors colours (1989) said the news of the passing on of Gesh had left them robbed of a member who thrived to see his teammates meeting regularly in Johannesburg.
Dlamini was born in Bulawayo 1971 and attended primary school at Induba a school that churned out a great number of footballers. Just last week on Saturday, the Pelandaba and Bulawayo community laid to rest Gabriel Mlilo, a teacher who coached dozens of children at Induba among them Max Lunga, Rabson Muchichwa, Leon Ntuli, Prince Moyo and Allan Ndlovu. In fact a majority of the Eagles Under-14s literally walked across from Mlilo's nursery at Induba.
Dlamini's football journey started at Induba and he would later choose Msitheli for his secondary school education where his romance with the game continued a team dominated by his club teammates.
Dlamini lasted two years at Msitheli as he switched to Northlea according to his former teammate Itai Masawi. "Dlamini was captain of the all-conquering Eagles junior teams. In between he had a stint with Zimbabwe Saints juniors, before returning to Mazhiya (Eagles)," said Masawi.
On his return from Chikwata Dlamini was promoted to the Eagles firstnteam alongside Kunda Nyoni, John 'Toto' Ncube, Masawi, Goodson Gama, Reason Sibanda, Muchichwa and goalkeeper Mandla Sibanda.
Because of the lure of employment the talented Dlamini found himself playing for Radar and Kango.
Some visiting Botswana scouts identified him while in Bulawayo at the beginning of 1993 and he moved to join Satmos in Selibe Phikwe.
He had an outstanding career there where he rated amongnthe best foreigners with the likes of Chemmy Hunidzarira, Fabian Zulu, Mandla Balanda, Themba Lunga, Nelson Dube, Summer Ncube and Marko Tshuma.
After several years with Satmos he moved to Nico United where he played with Norman Gumbo and Nelson Dube who was among the first Zimbabweans to play in Africa with a Batswana team.
After retiring Dlamini moved to South Africa.
"Eish madoda kwalile. He has run his race. Let's pray for his soul to rest in eternal peace," said Rahman Gumbo a club, Highlanders and Zimbabwe legend.
It is the precious memories of great stars in action that keeps people talking about the now defunct teams.
Another Eagle gone perhaps its high time White City was renamed after Majuta Mpofu or Mazhiya to perpetuate a legacy that cannot be obliterated on the Bulawayo football landscape.