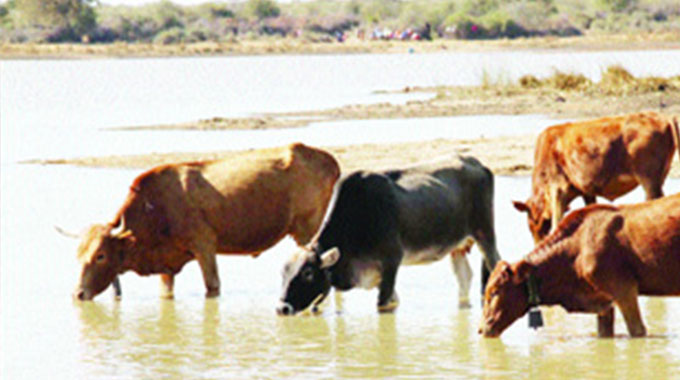 The Sunday News
Mhlupheki Dube
ONE common feature in livestock marketing circles across most districts is the near collapse of the formal livestock marketing channels. 
Some districts have never held livestock auctions for more than 10 years. The few that still conduct livestock markets, have less vibrant sales because the event is usually poorly attended by major livestock buyers. 
Middlemen who are also referred to as speculators have taken centre stage establishing themselves as the only available market for smallholder livestock markets in rural communities. This has come with two major disadvantages for the livestock farmers, the first one being that the speculators offer suppressed prices in order to derive huge profits from the transaction. 
Secondly the speculators usually have limited capacity and hence they are unable to buy animals on offer in their communities. 
Community members then struggle to dispose their animals when they need to. 
It is against this background that I move for the revival of formal properly organised livestock markets at community level. 
The first step towards this revival, in my view is to properly house the role of organising livestock auctions. I reiterate again that the local authority is not the appropriate Government arm for organising and conducting livestock auctions. Firstly, most local authorities have no agriculture trained person,  specifically a livestock inclined person. 
The role for organising livestock auctions is somehow strangely housed in the finance department of most councils clearly indicating that their view of the event starts and ends with collecting cattle levy. However, anyone who has been involved in organising an event knows that the success of the event, whatever it is, depends on proper planning around inviting and making sure the right people attend the event. 
In the same vein a successful livestock auction depends on those organising it, making sure that it is well patronised by the relevant players. 
Organising a livestock auction is more than just announcing a date to the community members so that they bring their animals, it is about enticing big buyers to come to the event. 
A good livestock market is a function of two major components namely a good yarding and presence of good buyers. It is my well-considered view that one of the Government departments involved in livestock production such as the Department of Veterinary Services or Agritex and such be given the mandate to organise and run livestock auctions at district level. 
They understand the livestock value chains much better than council staffers. 
Talking about livestock auctions at district level, I also think it is about time we took stock of the success or lack thereof, of the decentralisation of livestock sales. Readers will be reminded that Government banned centralised livestock sales in urban centres, preferring instead to have these held at district level. 
This action was taken to mitigate against the spread of foot and mouth disease. The biggest casualty of this ban was the Bulawayo Agricultural Showgrounds and the Zimbabwe International Trade Fair grounds. This used to push close to 600 head every week and the economic benefits to both the city and farmers was huge. 
We need to ask therefore whether the decentralisation of livestock sales have improved livestock markets provision to the community. 
Not only in regular availability but in competitiveness. Are animals being bought for better prices in those areas where the livestock sales have been decentralised? Should we replicate this even further to other districts which have not adopted the practice yet? I have no doubt that in terms of curbing the spread of foot and mouth disease, the decentralised sales approach has produced remarkable results but we need to interrogate the economic side of the policy so that we can make adjustments should the need be. 
Is it not time we consider opening the Bulawayo Agricultural Showgrounds for livestock sales, if anything for at least one sale a month? I know a colleague of mine in the Department of Veterinary Services will have my liver for lunch for suggesting this but this was a prime market for those who managed to access it and it is in good keeping to try and balance animal production side and the marketing side so that the farmer's toil is not in vain. Uyabonga umntakaMaKhumalo.
Feedback [email protected]/ cell 0772851275