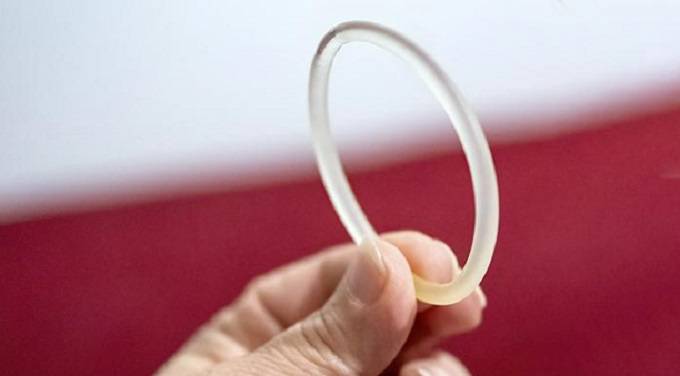 The Sunday News
Robin Muchetu, Senior Reporter
ZIMBABWE could benefit from a new HIV infection preventative tool after the European Medicines Agency (EMA) approved the use of the dapivirine vaginal ring by women which can reduce chances of infection by 45 percent.
Women above 18 years can use the ring once it is approved in the country. The dapivirine vaginal ring has been under study as an HIV preventative tool for 16 years and received a nod from the EMA and is awaiting approval and registration by countries interested in this development.
In Zimbabwe over 600 women in Harare and Chitungwiza took part in the trials and will be afforded a chance to use the ring first when it is approved. Other countries that took part in the trials include South Africa, Malawi and Uganda.
The dapivirine ring is a silicon vaginal ring containing the antiretroviral dapivirine which is inserted monthly into a woman's private parts releasing the drug slowly in a bid to prevent HIV infection. The ring is replaced each month with a new one filled with the drug.
In a statement, the International Partnership for Microbicides (IPM) welcomed the positive opinion from the EMA in an effort to reduce HIV infection in women. IPM said the ring which will be administered monthly is the first known long acting HIV prevention product and is designed to help address women's unmet needs for new methods of prevention given the high rates of HIV particularly in Sub Saharan Africa.
IPM founding chief executive officer Dr Zeda Rosenburg said the new initiative was a positive development in the bid to empower women in HIV and Aids-related issues.
"The EMA's opinion is a significant step forward for women who urgently need and deserve new, discrete options to manage HIV risk on their own terms. As we celebrate today's news with the many partners around the world involved in the ring's development, we also look ahead to the collective effort still needed to obtain country approvals to make the ring available to women in Sub-Saharan Africa," she said.
Dr Rosenburg said global partnerships with researchers, trial communities in Africa and the United States for the past 16 years has led to the positive opinion by the EMA.
"This achievement is a testament to what partnerships can accomplish. We applaud the researchers in Africa, Europe and the US who expertly conducted studies that brought the ring to this exciting point and especially the pioneering women who participated in the studies for their commitment to finding new woman-centred options that can fill a critical gap in the HIV prevention portfolio," she added.
A Zimbabwean histopathologist with years of experience conducting HIV clinical trials in women of reproductive age and an investigator of record in the ring study at the University of Zimbabwe College of Health Sciences Clinical Trials Research Centre Dr Nyaradzo Mgodi who was the chairperson for the trials on the ring study in Africa said she was overwhelmed with this positive feedback. "It is a milestone in the prevention of HIV in women in Zimbabwe. It is good news and it is a promise for what is set to follow for the woman, we are very close to accessing it locally. It has been found to be safe and has been approved by the EMA for registration in the country," she said.
Dr Mgodi said it is now left to individual countries that took part in the study to register the ring for use by women and with Zimbabwe it is done by the Medicines Control Authority of Zimbabwe (MCAZ).
"Now that the ring has been approved for use, we now have to apply as a country with the help of the EMA for its registration locally. This ring will have gone through rigorous scientific assessment by experts before it is given a nod so that they see its efficacy and adverse effects before it is given to the users so we can safely apply for its registration," she said.
Dr Mgodi said it is her hope that after the application to MCAZ is approved and stakeholders involved are consulted, they can roll out the ring in Zimbabwe at an affordable cost in order to ensure access of the product by any woman regardless of her economic status.
"We are hoping it will be very affordable and also we can request for subsidies on the rings looking at our status as a country. We now leave it to advocates to ensure they push to get this product at an affordable price considering the risk that women particularly have, they are most affected by HIV and they cannot negotiate for condom use successfully. They need it even at no cost if someone can fund this," she said.
Researchers said the ring is user friendly.
"The ring is a one-size-fits-all for the moment and is five centimetres in diameter. It is soft and flexible and easy to insert. Women must be guaranteed that it will not fall out as they do their daily chores of fetching firewood, digging gardens or running. Product developers have availed a generic model for the mean time but with time it may change in colour or other specs," added Dr Mgodi.
Like any other intervention, the ring may present side effects that researchers said are not too adverse.
"It will be something the women can handle when they initially start using it such as vaginal itching, bleeding and slight discomfort but nothing adverse as compared to any other vaginal products," said Dr Mgodi.
When the ring was developed, the researchers took into consideration the different HIV prevention needs of women and preferences along with the treatment as prevention from the virus. They said antiviral products inserted in the vagina could play a role in preventing transmission of HIV.
Dr Mgodi said she takes pride in the vaginal ring as she is an African woman who took part in a research for a product tailor-made for women in Africa and beyond which has yielded positive results that will change the face of HIV for Zimbabwean women. – @NyembeziMu