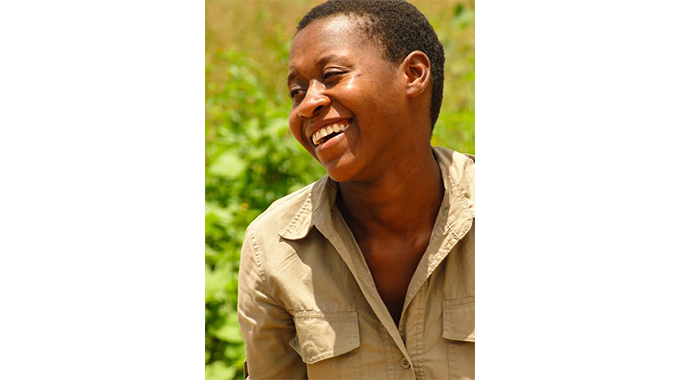 The Sunday News
Rumbidzai Mhlanga, Sunday Life Reporter
A POSITIVE mindset and passion are two attributes that drove young Ropafadzo Madungwe, warmly known as Ropa to stay motivated enough to follow her vision and goal of becoming a renowned gospel musician.
At the age of 16, Ropa has taken the initial step in achieving her goal and recently released her first Extended Play (EP) titled Favor. The EP, comprises three tracks Favor, Munesimba and Nyasha which she released in January this year. Ropa said she developed the love for singing at the age of eight.
"I began ministering at churches and events at the age of 12. At age 14 my love for music had blossomed and I decided to become a gospel singer. Before then I just knew I could sing and I loved singing. I was inspired by the likes of Mai Charamba, Mercy Mutswene, among many other gospel singers. I chose gospel because ever since I was born all I knew besides going to school was going to church, praying and fasting. I come from a strong Christian background so all I knew and wished for was to do what is right and pleases God," said Ropa.
She said she began writing her songs at a tender age but only gathered courage to record professionally last year.
"I started writing and recording my own songs years back but gathered the courage to go to the studio last year. That is when I recorded my first song but it did not come out right and I shelved it because I saw that I needed to be coached, have a few strings straightened and my talent polished. By God's grace I was introduced to Clarence Gurura warmly known as Kirah who became my manager. He nurtured the talent in me and propelled me to record again," said Ropa.
She said she believed that her talent had a purpose in other people's lives and that is the reason she decided to share the message of God's love and hope through music.
"In December 2020 we worked on my first single – Corona. The song is an educational one and carries a message about the pandemic," she said.
Ropa said she would have not made it to where she is without the support of her family and her manager Kirah.
"I will not lie and say I had it all planned and figured. I'm still a teenager and still have to focus on school. Becoming a singer, I have always wanted to be, hence I sometimes find it hard to balance the two.
"There are many other people who really believe in me and encourage me all the times I am grateful to have such people in my life," Ropa said.
— @ruekushie