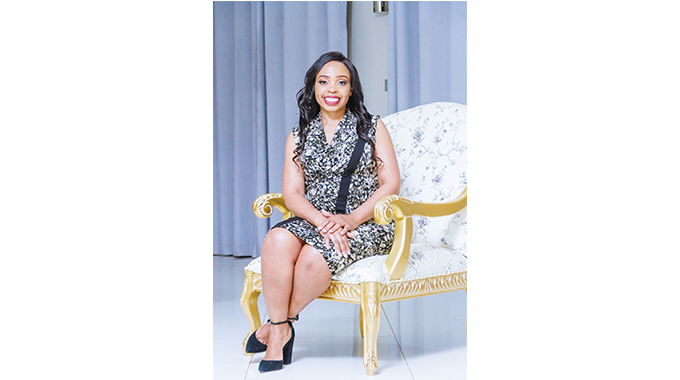 The Sunday News
Bongani Ndlovu, Showbiz Correspondent
Rising gospel musician Rose Mambo (pictured) calls herself the queen of collaborations as she has done numerous songs with Shigisai Suluma, Tazz, Emelda and more are in the pipeline.
Recently Mambo, born in Bulawayo released Lujulile, a collaboration with Emelda Tshuma that was a groovy house beat produced by DJ Tamuka. The music video of the song was released on July 2 and was produced and directed by Umsebenzi kaBlaqs.
She has three albums to her name and this is her latest project for an artiste who has worked with the late Sam Mtukudzi, Alexio Kawara, Mathias Mhere and Shingisai Suluma since breaking into the industry in 2003.
"I have worked with quite a number of artistes over the years. In one of my radio interviews after having released UManqoba where I featured Taz I got to just do a quick rundown of the collaborations I have had. I then jokingly said I am fast becoming the queen. A few radio presenters especially call me that. That's how the name got to stick. And I also wouldn't mind pushing that as my brand," said Mambo.
She said her latest single Lujulile expresses the depth of God's love.
"Lujulile is a song that expresses the depth of God's love. As I was growing up there was this song that we used to sing in Ndebele which described God's love as being deep and wide uthando luka Jesu lubanzi lujulile I just followed that line of thinking and inspiration to come up with Lujulile," said Mambo.
"Emelda is a close friend who I now regard as my little sister. I had planned on doing a song that spoke of God's love, so we were together when I was working on this particular song with DJ Tamuka, and when she sang the chorus it was no doubt that I was going to feature her on this one. We both vibed to the song, and the lyrics seemed to come naturally obviously with inspiration from the beat that Tamuka had created."
Mambo attended Lukhanyiso Primary School for her primary education and Mpopoma High, Wanezi Mission and Inyathi High School for her secondary education.
She said she has always wanted to be a singer from a tender age growing up in Bulawayo.
At one time, during the 90s when she was about 16 years old, Mambo had an ambition to join Zimbabwe group Matonto.
"I've always been passionate about music since I was a little girl. I grew up listening to music from Dalom Kids, Platform One, Chimora among other musicians. I remember when I was around 16, I actually got to write a letter to the group called Matonto requesting to join their band though I never got a response. I really thought I was going to be part of the arts industry given the passion and zeal I have for music.
The arts industry is growing and I am also loving the versatility that most artistes, especially new artistes are bringing to the music space. Female artistes are also becoming visible as well."
The mother of two said she was working on growing her brand in Zimbabwe.
"I'm frantically working towards increasing my visibility as an artiste and to grow the Rose Mambo brand. I am working on releasing more music and I intend to start working on new projects with DJ Tamuka and I still target to make one or two more releases this year," said Rose Mambo.