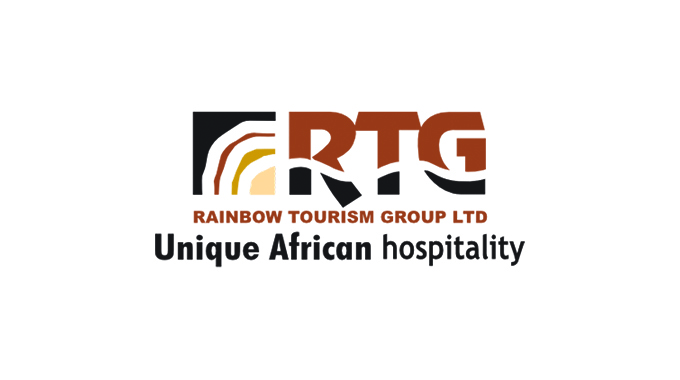 The Sunday News
Judith Phiri, Business Reporter 
LISTED hospitality concern, Rainbow Tourism Group (RTG) has said inflation-adjusted revenues grew by 123 percent to $5,8 billion for the period ended 31 March 2023 from $2,6 billion reported during the same period last year. 
In a trading update for the period under review, RTG company secretary, Mr Tapiwa Mari said foreign currency revenues grew by 115 percent when compared to the same period in 2022. 
"The group's tech division (Gateway Stream) registered increased business activities, driven by Gateway Stream Media and online shopping channels. The Gateway Stream platform continued to witness exponential growth in activities during the period under review, complementing the hotels revenue generation. 
"The group's tour operations division, Heritage Expeditions Africa, increased its business volumes by 368 percent, owing to increased activity uptake around the country." 
He said despite the unfavourable macroeconomic conditions in the quarter under review, the group delivered healthy cash flows to support the refurbishment of hotels as well as funding pipeline growth initiatives. Mr Mari said the business activity was synonymous with the tourism industry low season which usually has subdued demand. 
"The operating costs of the company remained on check save for the market preference towards foreign currency including some Government levies. Hotel occupancies closed the quarter at 43 percent, which was on par with the same period in 2022. City hotels continue to drive activities for the group mainly through conferencing activities while resort hotels, which are predominantly located in Victoria Falls, have shown a strong post-Covid-19 recovery," he added. 
He said resort hotels were now approaching the traditional first quarter pre-Covid-19 pandemic average levels of 38 percent, having achieved an occupancy of 35 percent during the first quarter. Mr Mari said the occupancy levels were expected to increase as the year progresses. 
"The second quarter is expected to continue registering a significant growth in revenues ahead of quarter one. The group is set to benefit from increased activities in the tourism industry mainly driven by the Government and NGO sector. 
"The return of regional and international tourism coupled with pre-election business is expected to boost the Group's prospects going forward. The contribution from the group's tour operations and tech subsidiaries is expected to continue to increase and positively impact overall group revenues," said Mr Mari. 
Meanwhile, the country's tourism sector's growth is on a rebound. Last week the Zimbabwe Tourism Authority (ZTA) hosted a group of 22 Chinese tourists who are the first organised tourism group from the Asian country after Covid-19.