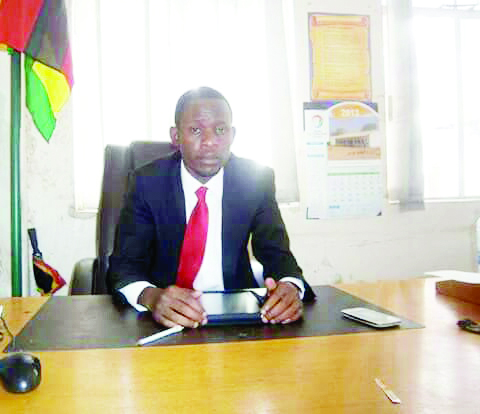 The Sunday News
Dumisani Nsingo, Senior Business Reporter
A local organisation, Siabuwa Development Trust has invited a group of potential investors from South Africa to explore a wide range of investment opportunities existing in Binga District, Matabeleland North Province.
Siabuwa Development Trust founder and executive director Mr Kudakwashe Mavula Munsaka said a high-powered business delegation from South Africa under the Holistic Economic Revolution (HER) umbrella will visit the country next week to explore a plethora of investment opportunities in Binga.
"We are expecting a group of investors from South Africa. They are coming from different companies to take up investment opportunities in Binga. They will be in Binga from 17 to 20 June engaging various authorities," said Mr Munsaka.
The HER delegation would be led by Dr Hilke Maartens and Mr Pierre Du Toit who would be in the company of Mr Andre Coetsee, Mr Bertus Kotze and a number of business executives.
Mr Munsaka said although the delegation would explore various investment opportunities existing in Binga much emphasis would be targeted towards the tourism sector.
"The investors were in the country last month where they met high profile Government officials such as Lands, Agriculture and Rural Resettlement Minister Air Chief Marshal (Retired) Perrance Shiri and Zimbabwe Tourism Authority chief executive officer Mr Karikoga Kaseke who encouraged them to consider making Binga a tourist hub. The main thrust will be tourism where they plan to invest heavily in infrastructure, hot air balloons and water landing planes. It is against this background that they are now sending a team of technical experts from various sectors to conduct feasibilities on the ground," he said.
Mr Munsaka said Siabuwa Development Trust was complementing Government's efforts in ensuring development and improving activities in Binga.
"The idea is to create future oriented employment for our youths in Binga. We are aiming at industrialising Binga within the next five years, mostly focusing on our key economic drivers such as mining, energy, tourism, wildlife and agriculture. We are pursuing this under the mantra 'Binga is open for business, but closed for exploitation'," he said.
Mr Munsaka said another investor that was lured by the Trust was in the process of finalising a $250 million coal mining investment deal.