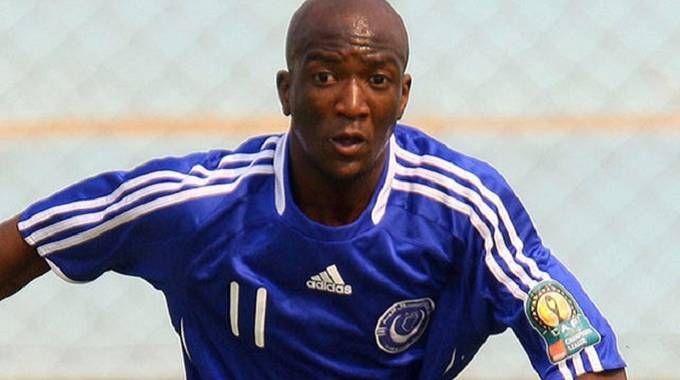 The Sunday News
Langton Nyakwenda
DYNAMOS coach Lloyd Chigowe has given the captain's armband to veteran striker Edward Sadomba.
Chigowe, who has pleaded with Dynamos fans to lower their expectations from his new look side this term, has been pondering over who to hand the DeMbare armband following the departure of Marshal Machazane for some time now.
However, the DeMbare gaffer revealed that he has settled for Sadomba and centre back Jimmy Tigere and Godfrey "Marabha" Mukambi coming in as vice-captains.
"We will have a lot of youngsters at Dynamos this season and they need to have a leader who is experienced. That leader for us is Sadomba.
People should not misread my statements when I say I want to build the team around Sadomba. If you have one guy who is 35 and the other player who is say 30 and the rest are youngsters, does that mean your squad's average age is 35? We are looking for the right blend of youth and experience and I am happy with how things are shaping up. Dynamos being Dynamos it has to fight for honours and the majority of the fans think that way. We will try to meet their (fans) expectations but there's need for patience."
With the DeMbare captaincy issue sealed, Chigowe's attention may shift to the other key position — the club's number one goalkeeper.
Although Simba Chinani has proved beyond doubt that he can handle the pressure that comes with being DeMbare's last man in defence, the arrival of veteran keeper Munyaradzi Diya and agile former Yadah FC goalie Stephen Chimusoro has spiced up competition.
The Dynamos gaffer also feels he now has enough cover on the wingbacks as the club has roped in left back Rodwell Mhlanga from Triangle and Ali Joseph Masilelo from relegated Nichrut. Exciting Aces Academy product Emmanuel Jalayi has also impressed at DeMbare and could be another option on the right channel.