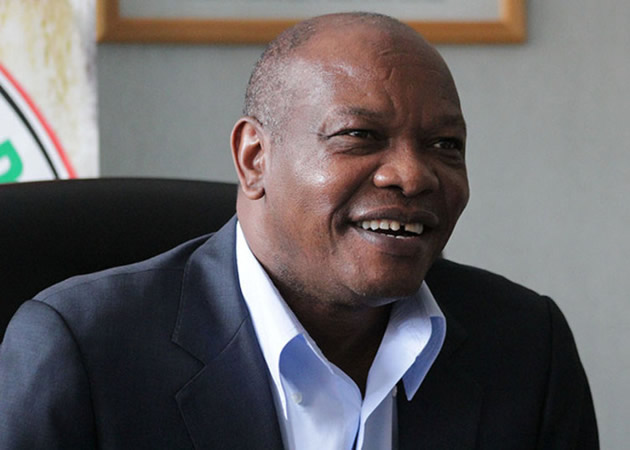 The Sunday News
Precious Maphosa, Business Reporter
A total of of 21 countries and about 300 companies will be participating at this year's edition of Sanganai/Hlanganani World Tourism Expo.
Zimbabwe Tourism Authority (ZTA) chief executive officer Dr Karikoga Kaseke said preparations for this year's edition of the tourism fair to be held from 5 to 8 September at the Zimbabwe International Trade Fair Exhibition Centre were at an advanced stage.
Dr Kaseke said of the 21 countries participating at this year's exhibition, South Africa was the one with the biggest contingent of exhibitors.
"This year's edition has attracted interest especially from South Africa, as this stand will house over 25 tour operators who are keen on packaging Zimbabwe," he said.
South Africa is the largest tourist source market for Zimbabwe, contributing 30 percent of total arrivals in 2017 translating to 716 234 tourists coming from the neighbouring country.
"We continue to receive one of the highest tourist arrivals from South Africa and the growing interest is positively received at our travel expo. Italy will also bring 20 operators," said Dr Kaseke.
Other countries expected to participate at the Expo include Botswana, Malawi, Zambia, Mozambique, Angola, Namibia, Lesotho, Mauritius, Tanzania, Ghana, Egypt, Uganda, Nigeria, Rwanda, Ghana, Kenya, Ethiopia, Indonesia, China and the United Kingdom (UK).
More than 240 international buyers and over 15 international media organisations expected from the country's various source markets.
"To date, Africa and Middle East has confirmed the highest number of buyers to a record of 115. Over 65 buyers from the Europe and Americas' market will attend the Fair with the highest number from UK and Spain and Portugal.
"The China, Asia and Pacific market has also recorded a notable number of international buyers of over 40 with China recording the bulk of the buyers from that market," said Dr Kaseke.
ZTA would use this year's exhibition to celebrate and promote one of the country's founding fathers, the late Vice-President Dr Joshua Nkomo's Tourism Heritage Trails.
"At this year's Sanganai/Hlanganani we are going to provide narratives that will be used to develop and promote the late hero, Father Zimbabwe, Dr Joshua Nkomo's Tourism Heritage Trails. Tourism Heritage Trails entail the crafting of routes that tourists can undertake if they want to understand the history behind an iconic figure or any heritage. We are certain that this product will be a success and will not only profile the region where the late Vice-President hailed from but will take tourists across our great nation," said Dr Kaseke.
The main events at this year's edition of Sanganai/Hlanganani-World Tourism Expo include the late Dr Nkomo Tourism Heritage Trails on 5 September at the Large City Hall, African Tourism Ministers Round Table, Chef's cookout and Women in Tourism Conference on 8 September.
Sunday News is the media partner to the event.