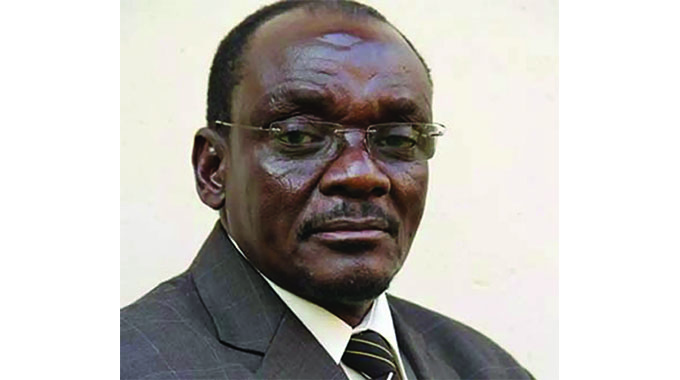 The Sunday News
Thupeyo Muleya, Beitbridge Bureau 
THE Second Republic is among other things prioritising infrastructure development projects which are a key enabler of the envisaged Vision 2030 that seeks to make Zimbabwe an upper-middle-class economy. 
This was said by the Zanu-PF Vice-President and Second Secretary, Cde Kembo Mohadi while engaging with the party's Mohadi and Garwe cells in Ward 2 in Beitbridge yesterday. He said some of the projects were being made possible with the aid of a robust private-public partnership model, while others were being solely carried out by the Government. Cde Mohadi said the Government has in the last three years adopted an accelerated drive for infrastructural development. 
"As the New Dispensation, we have made huge strides in accelerating infrastructure development across the country. Building and upgrading key infrastructures like roads, dams, factories, schools, and clinics are very critical. It is our hope that secondary developments will follow once we are done with infrastructure. We also noted that climate change has been hitting us hard, especially economically and on food nutrition security. So, we are building more dams to harness more water and ramp up agriculture production through the use of smart irrigation technologies." 
Cde Mohadi said the Second Republic was also modernising Beitbridge Border Post at a cost of US$300 million in partnership with the Zimborders Consortium. He said the project will not only change the face of Beitbridge but will help facilitate seamless regional and international trade. More jobs, he said had been created across the country where major infrastructure development projects are underway. 
"We are also working on reviving the agriculture sector, where more dams are being constructed so that we may be able to put at least 250 000 hectares of land on irrigation-based farming." 
He said Zimbabweans to be patient with the Zanu-PF leadership which is hard at work addressing challenges bedevilling the country. Good roads, Cde Mohadi said, were very critical in driving the transport and logistics sector, and hence the Government was in an overdrive blitz to fix old and new roads. 
"We are here today engaging as Zanu-PF cells members, let's normalise engaging each other and sharing ideas on how we can turn around things at the grassroots level. In the same vein, everyone here must go out recruiting new members and voters for our party. We must completely defeat the opposition elements during the forthcoming election," said Cde Mohadi. 
He also advised those not on the voters' roll to register in the numbers and vote for Zanu-PF during elections. He said the revolutionary party had delivered a better Zimbabwe under difficult circumstances and that no amount of adversary will sway its vision to improve people's way of life. Cde Mohadi said the country's problem started in 1999 at the inception of Western-sponsored opposition parties. 
"Their agenda is to reverse the economic emancipation of Zimbabweans. As the Second Republic we are open for business and investment, but we provide the guidelines on how that should be done for the betterment of national economic development". 
In separate interviews, Beitbridge residents commended the Government for delivering on their promise to transform infrastructure countrywide. Ms Rebecca Ndou said the Beitbridge border project had changed the face of the southern border town, whose transformation had become a perennial dream before the coming in of the New Dispensation. Mr Rutendo Church said he was excited to note that roads, housing, and water infrastructure were being constructed at a faster pace. 
"We are witnessing a huge infrastructure development around Beitbridge and Zimbabwe as a whole," he said. 
Mr Albert Masiya said the ongoing civil works around Beitbridge had to a larger extent addressed issues of employment among the youths. – @tupeyo.