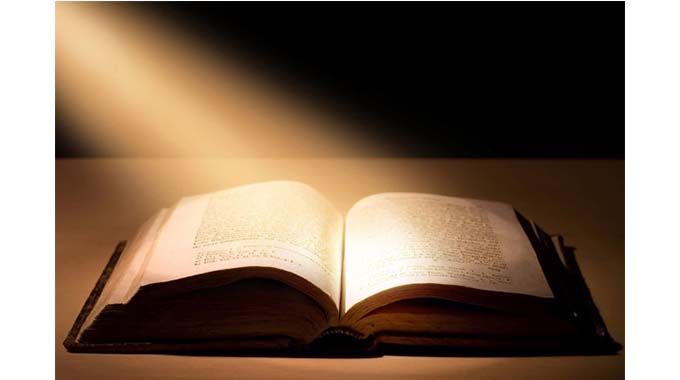 The Sunday News
Greetings beloved nation in the name of Jesus Christ. Jeremiah 29:13, "And you will seek Me and find Me, when you search for Me with all your heart."
How do we as believers seek God with our whole heart? You might not have an idea of how to seek God wholeheartedly, rest assured you are not alone.
And also, God sees you and he understands! If your aim is to genuinely seek him, you will find him.
Have patience with your spiritual growth, and trust that "he who began a good work in you will carry it on to completion until the day of Christ Jesus" (Philippians 1:6).
Seeking God with your whole heart involves the following: (i)It involves approaching God with an attitude of fear, an attitude of reverence, an attitude of awe and an attitude of worship.
He is the all-powerful, all-knowing, all-good Creator of the universe, who is absolutely worthy of our praise.
God created us for relationship with Him, and he desires our full devotion and adoration. So therefore, if you want to seek God with your whole heart, it helps to remind yourself of just how worthy of praise and glory God truly is. We owe him our very lives.
So meaning if you want to seek after him with your whole heart, it would be a good idea to cut back on the amount of "worship" we give to the things of this world (the latest music, latest celebrities, latest TV soap dramas, etc.), and give more worship to God. (ii)Seeking God with your whole heart also involves seeking him with a humble and repentant heart.
Since we know God is worthy of all praise and glory, we should seek him with humble hearts. The bible tells us in Mathew 7:7 that "Ask, and it shall be given you; seek, and ye shall find; knock, and it shall be opened unto you:"
The verses are really telling us this secret. As you will see when you study the words in these specific verses, God is telling us that we have to be the ones to first initiate making some kind of direct contact with Him! Seek, and then you will find God.
Draw near to God, and then He will draw near to you. Ask, and then you will receive. Knock, and then the doors will be opened up for you.
In each one of the verses we have to be the ones to first start out by doing the actual seeking, asking, knocking, and drawing near to God. If we do, these verses are then telling us that God will allow us to
We will be able to make direct contact with both God and Jesus through the Holy Spirit if we show God that we mean serious business with Him by putting in a certain amount of intensity in our seeking of Him.
Ladies and gentlemen if there is one personal secret that I have learned in my own personal walk with the Lord in order to try and get Him to become much more active in my daily life – is that I have to be seeker after Him and all of His ways.
If you are not willing to put in a certain amount of quality time to seek after the Lord – and then to try and develop an active, dynamic, personal relationship with Him, then you will have very little, if any true spiritual and supernatural activity coming from Him.
The scriptures show us that we have to be the ones to try and get the ball rolling with God on this seeking.
I believe God is letting us know with the specific wording of these verses is that there is a spiritual law that is in operation in His kingdom – and that spiritual law is the seeking law.
Seek after God, and then you will find Him. And the more that you seek after God, the more you will find of Him and the deeper and stronger your personal relationship will become with Him.
I believe there is a direct relationship between the quality and intensity of your seeking with the Lord and how much He will interact back with you.
The deeper, stronger, and more intense you seek after God – the deeper, stronger, and more intense God will come and seek after you!
In this season there is a cry in the heavens, God is making a demand for the church to enter into deeper dimensions.
When we talk about 'seeking God with all your heart' we are talking about a deep dimension where God is found and not a surface relationship. In the book of Genesis 5:21-24 the bible tell us about Enoch.
This man had a hunger for the deep things of God.
We see Enoch walking with God meaning their relationship was deep so much that God decided to rapture him. This man understood how to seek after God, seeking for intimacy with God.
This is the spirit that God is looking for in this end time before the coming of our Lord and saviour Jesus Christ.
I would like to invite you to receive Jesus as your personal Lord and saviour, by believing in your heart and confessing with your mouth that he is your Lord and saviour, and you shall be saved.
May God bless you all and this beautiful nation of Zimbabwe. Amen
Feedback: [email protected]/0772494647