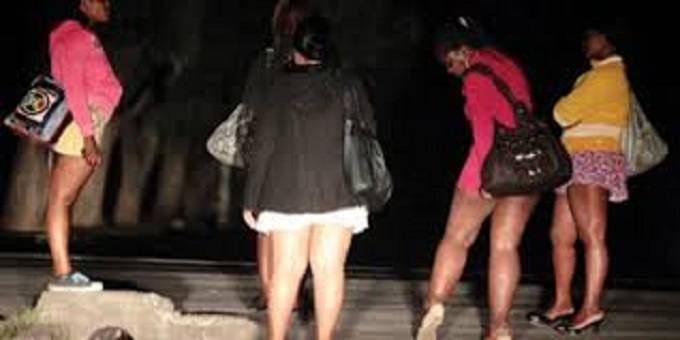 The Sunday News
Vusumuzi Dube, Senior Reporter
A local organisation has embarked on a project to distribute food packs to sex workers in Bulawayo who have been affected by the lockdown.
The faith-based organisation, Nehemiah Aids Relief Projects is distributing food packs to sex workers as part of its community engagement programmes where it is also partnering with the Bulawayo City Council's health department to disseminate Covid-19 related information.
In an interview, the organisation's director, Ms Emsipa Nare said they were targeting women in sex work after noting that most of them were unable to make an income during the lockdown. Nonetheless, sex work is not legal in the country.
"The organisation has been involved in food distribution at Ithemba Centre, in Cowdray Park, to its project beneficiaries who include women in sex work who are currently unable to raise income due to the lockdown, as well as its volunteers and staff members. Further, with our partners, Nehemiah Project together with other organisations has been going around the city sensitising people on coronavirus; its transmission, signs and symptoms, prevention measures and emphasising the importance of adhering to lockdown measures," said Mrs Nare.
She said as part of the organisation's risk communication and community engagement strategy it was engaging businesses in the high-density suburbs to ensure Covid-19 compliance so as to protect the public. The strategy includes the need to sanitise clients and temperature checks, social distancing, wearing of masks and also protecting its employees from getting infected.
"As we go forward, in terms of our Covid-19 related programmes, we aim at continuing with community awareness noting that behaviour change is a process and people need to get used to the new normal. We will be rolling out food distribution to other groups which include orphaned and vulnerable children. We call on those who are willing to support this cause to donate in cash and in kind," said Mrs Nare.
One of the beneficiaries of the food packs, Ms Ethel Ncube said as sex workers they were grateful to the project as society usually ignores their needs due to the stigma associated with sex workers.
"Nehemiah has assisted us quite a lot, on top of the food parcels a few weeks ago they gave us money for us to start small businesses during this national lockdown. Besides this they also assist me to pay school fees for my children. Last year, the organisation took us to a team building exercise outside Bulawayo where they taught us a number of life enhancing skills of which we are grateful considering that most people consider us as outcasts and do not want to associate with us," said Ms Ncube.
According to the project's director, Nehemiah Aids Relief Project falls under the City Pentecostal Assembly and is the church's response to the challenge of HIV and Aids affecting society, including the church community.
"The Nehemiah Project was started as a church-based response in the ongoing fight against HIV and Aids. It was based on the understanding that the church has a critical role in the nation's endeavours to combat the HIV and Aids pandemic. City Pentecostal Assembly understood that in order for the church to be relevant in Zimbabwe it cannot simply fold its arms and do nothing. The church also recognised that HIV and Aids affected its members directly and indirectly with pastors having to spend a great deal of their time conducting funerals, the majority of them a result of the HIV and Aids pandemic," said Mrs Nare.