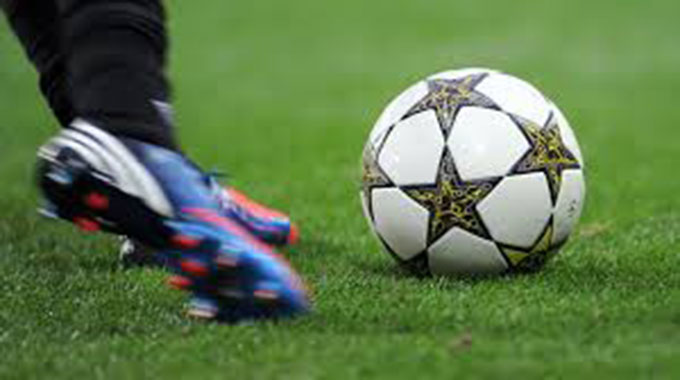 The Sunday News
 Patrick Chitumba  , at Bata Stadium in Gweru
Sheasham 1-0 Cranborne Bullets
SHEASHAM FC put an end to their poor run of form with a slender 1-0 victory over  fellow relegation threatened Cranborne Bullets at Bata Stadium yesterday.
Nomadic forward Hillary Bakacheza's first half goal secured the points for the Gweru side.
The Construction Boys had only managed to collect three points in their last five matches, with a win over Hwange a fortnight ago.
But the victory was not without controversy as losing coach Nesbert Saruchera slammed the referee of the afternoon, Lloyd Mapanje for failing to control the match.
"I do not normally want to talk about the other side, but I thought the match official was poor today," he said.
"We can be relegated yes, but we must go down fairly, it was the same story last week when we were denied two clear goals. Today all the match officials were coming from the Midlands when we are playing a team from the same area, how is that fair?"
The army side felt hard done by Mapanje after they were twice denied what appeared genuine penalty shouts in the first half.
Having gone down after three minutes, Cranborne Bullets controlled the match but lacked precision in front of goal.
Cranborne defender Nigel Munezi struck the cross bar with a ferocious shot midway through the first half.
But it was Malvern Mudzuka who wasted two glorious opportunities in the second half.
Sheasham showed a lot of character to repel the numerous attacks from the army side, and the home team coach Lizwe Sweswe was full of praise for his charges.
"The boys played well today, having taken the lead early, we managed to hold on and get the three points. It   was a show of great character.
"From now on every match is a final and we hope we can keep collecting maximum points especially at home."
Sheasham are now 14th on the log standings with 26 points and occupy the last safety position.
Meanwhile, Juan Mutudza and Thandolwenkosi Ngwenya were on target as FC Platinum kept their championship hopes alive with a 2-0 win over visiting Herentals at Mandava Stadium yesterday.
Teams
Sheasham: Elton Sibanda, Collen Kwaramba, Physiwell Madhazi, Kuda Musharu (Stanley Mhare 55th minute), Liberty Masveure (Tanaka Chidhobha 92nd minute), William Stima, Arnold Dirau (Polyester Shoko 45th minute), David Mangesi, Roy Useni, Hillary Bakacheza (Dinoleen Masukuta 83rd minute), Thubelihle Jubane.
Cranborne Bullets: Victor Jabangwe, Nigel Munezi, Prince Mutasa, Moreblessing Mushangwe, Nigel Kupara, Adams Ngwena, Marlven Mudzuka, Aaron Makuwere (Vincent Mhandu 70th minute), Brian Muzondiwa (Yemmy Matembedze 75th minute), Wellington Taderera (Kingsley Mureremba 70th minute), Leon Daka (Sylvester Munhira 46th minute).