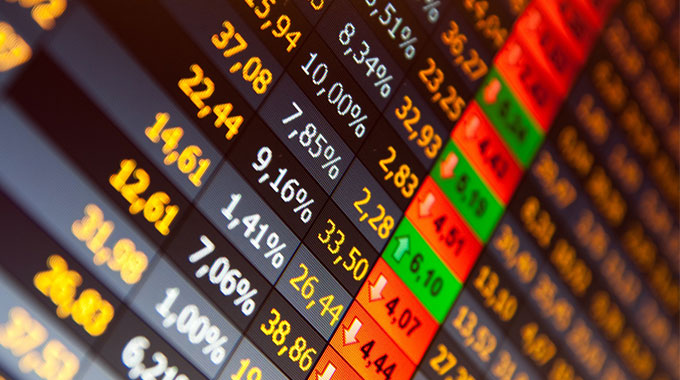 The Sunday News
Nkosilathi Sibanda, Business Correspondent
THE local manufacturing sector is gripped with fear and uncertainty of the future as Covid-19 has left most companies counting huge losses and now are calling for Government assistance in penetrating new trade markets in order to remain operational.
Zimbabwe's trading partners in China, Asia and some parts of Europe are epicentres of the virus. These are traditional source destination markets for raw material whose supply chain has been disrupted, dealing a heavy blow at a time when local industry was reshaping for growth.
Economic challenges brought by the pandemic have also pushed local companies' trade books in the red as the volatile foreign currency exchange regime continues to distort business. Business adjustments such as job cuts, staff rationalisation strategies like forcing employers to work from home and overhead expenses were compounding issues beheading the industry.
Firms are indicating signs of reduced labour costs through retrenchments and salary cuts.
Although the productive sector is anxious, there was hope for survival in exploring digital marketing and product diversification.
According to a recent research, Tracking the business and economic impact of Covid-19 impact on the productive sector in Zimbabwe, done by the Confederation of Zimbabwe Industries (CZI), the local industrial sector is worried that it would be hard to remain viable in the post Covid-19 period given the low trade volumes internationally.
The calls come at a time when Government announced measures to mitigate the impact of Covid-19 to the economy through the $18 billion rescue package. But CZI stated that companies are worried that the fund will not be available in time. Industry notes that the initiative may be curtailed by high inflation that is prevailing in the economy, which will erode the value of the rescue package.
While prospects of expansion for existing firms are dire, ailing firms are also clueless on how they will revive if the country's economic landscape does not improve. CZI said it carried out the research to measure the impact of Covid-19 on business and economic continuity in response to the need for high frequency data to aid the evidence-based policy making process. The survey was also used to qualify the impact of the lockdown on company operations.
A total of 480 companies were surveyed, where it was found that there is a trade-off between Covid-19 control measures and economic development. Out of 480 a total of 122 firms with a total employment of 32 265 employees responded to the survey. A total of 69 percent of the respondents were from Harare. The country's industrial hub, Bulawayo, where most companies have folded accounted for six percent, Manicaland (six percent), Midlands (four percent) with six other provinces at 15 percent.
Respondents said since 30 March when the national lockdown commenced, containment measures have affected their operations through supply chain disruptions, reduced demand and logistical challenges. There are companies that are yet to open and those that are operational admit to having cash flow challenges.
"The national lockdown international trade impact presented through closure of source and destination markets as many countries implemented varying degrees of lockdowns in response to the outbreak of the pandemic. Disruptions at source markets damaging local operations since most industries rely on imported raw materials including agricultural raw materials where the country used to enjoy a competitive advantage. Downward trend in commodity prices globally due to the global economic shock curtailing the foreign exchange generation capacity of the economy."
Government support topped the list, in what companies proposed as the safest way to pull through the Covid-19 hardships.
"Companies called for Government support in form of tax reprieve and affordable Government guaranteed loans for working capital to be able to resuscitate operations and protect jobs," CZI revealed.
Industry pleaded with monetary authorities to provide a conducive environment for trade, in particular dealing with inflation and the chaotic forex market.
"Companies specifically requested for inflation stabilisation and an exchange rate policy that allows access to foreign currency for the productive sector. A predictable and stable macro-economic environment that embraces markets, thus creating a friendly doing business environment that enables production for domestic and international markets."
Industry also wants Government to be at the forefront of purchasing from the local market. Before Covid-19 surfaced, local industry had complained of incapacitation and lack of financial enablers, and that still exists as the pandemic hits half-way in the year. CZI said firms want Government and other relevant authorities to look into the poor state of road networks, solve the water and electricity availability issues which are essential in production.
"Infrastructure development and rehabilitation was highlighted by most firms so that key economic enablers in form of public health, electricity, fuel, water and efficient transport network are readily available in the production process. Resuscitation of public health facilities to match international standards, so that the country is better able to fight Covid-19 as well as providing excellent health facilities to citizens," CZI said.
CZI is of the view that Covid-19 had presented an opportunity for Government and local industry to formulate policies that give way to home-grown solutions.
"Covid-19 has brought about a forced policy review for all economic sector policies in scope, scale and speed of implementation due to this unprecedented disruption. What is unaffordable is to allow a high cost of doing business environment to persist in the face of the pandemic.
While the pandemic is out of anyone's control, and external financial support is not forthcoming and local financing facilities are constrained, swiftly crafting a competitive and easy business regulatory environment is within reach and urgent."
CZI said companies are cautious of the low demand for goods and services as local consumers do not have money.
"Collapsed demand for goods and services also imply loss of revenue for business, in the process destroying working capital.
"The economy has to face the reality that some companies have permanently lost some capacity while others may completely fail to resume operations," the industrial survey revealed.
CZI stated that during the national lockdown capacity utilisation levels for all firms declined, even for firms that produce hygiene products and personal protective. Businesses revealed that in order to maintain competitiveness amid the chaos, they will create other income streams through product diversification to include production of PPEs (Personal Protective Equipment).