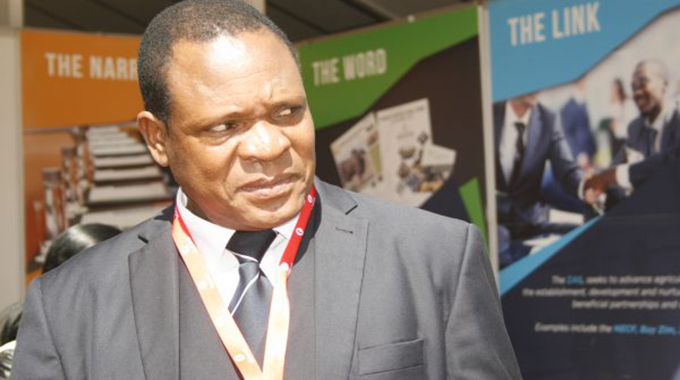 The Sunday News
Dumisani Nsingo, Senior Farming Reporter 
ZIMBABWE Agricultural Society (ZAS) chief executive officer, Dr Anxious Masuka has urged show societies to influence agricultural development in their areas of jurisdiction so as to fully participate in the turning around of the country's economy.
In his address at a meeting of National Agricultural Show Societies (Nass) members in Bulawayo on Friday, Dr Masuka said show societies should emulate ZAS which in its new constitution has placed agricultural development at the epicentre of its objectives and aims to promote and facilitate agricultural development.
"If you are a provincial show and there are discussions at provincial levels about developing a province, you must be a stakeholder and must be fully represented at all the times, that's how relevant you ought to be in the current dispensation. It's more of transforming our mindsets from a simple once a year event when people come to the show to becoming a facilitator of agricultural development in your space," said Dr Masuka.
He said Show Societies' relevance should go beyond the exhibition period so as to enhance their contribution in the growth of the country's economy.
"The more people hear about your Show outside the show, the more relevant you actually become. So you need to have very strong working relations with various stakeholders in the area that you are in. Once you have done so it means that the show sections themselves ought to be transformed from simply people coming, showing and going back with their exhibits to say when they are there what do they learn to become different and better people," said Dr Masuka.
He applauded President Mnangagwa for recognising the potential Show Societies have in turning around the economy of the country. 
"I want us to take advantage of our patron the President who, just in the short time that he has been in office, has written to ZAS two letters that he has personally signed, highlighting the relevance of ZAS, the agricultural shows in provincial devolution and the provincial economies," said Dr Masuka.
He said there was a need for Show Societies to come up with an Annual Provincial Agricultural Conference, a reminiscence of the Annual National Agricultural Conference so as to fully participate in the devolution processes in their areas.
"At these conferences we want you to highlight the opportunities that agriculture has to offer in developing and anchoring provincial economies. Then you invite all relevant stakeholders, especially those that have national footprint but are also provincially relevant and those that don't ordinarily come to your shows so that you use that conference as a window of opportunity to actually sell the shows," said Dr Masuka.