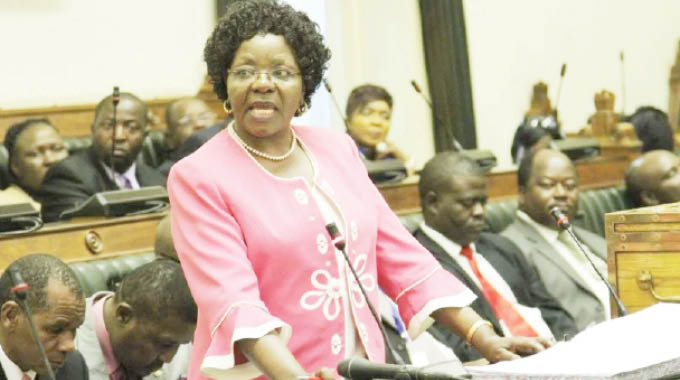 The Sunday News
Fairness Moyana in Hwange
SMALL to Medium Enterprises have been urged to ensure that they produce quality products that meet international standards so as to match competition on the export market.
Speaking on the sidelines of a tour last week of various SMEs projects being done by women in Hwange District,  Women Affairs, Community, Small and Medium Enterprises Development Minister Dr Sithembiso Nyoni said it was important for small businesses to be competitive by producing quality products.
"One of the things I am doing during this tour is not to really look at whether SMEs are producing because I know that already but it is the quality I am looking at. Is the quality good enough? Is the packaging, labelling of good quality and is it really something that can go into the market?" said Dr Nyoni.
She said as a follow up, her ministry was going to facilitate a training workshop and subsequent certification with the Standards Association of Zimbabwe (SAZ). 
"So next week in Harare we are going to have a workshop where those SMEs that will bring their products will be certified and get assistance in terms of what they need to do. We are also encouraging them to have a bar-code so that they can now send their products to the shops. The products look very good but I really need them now to be of national and international standards. We are working towards training them and making sure that SAZ assists to get to that level and we are getting there very fast because women are working very hard."
SMEs representatives told the minister that they were facing a number of challenges, among them high rentals for the premises they were renting and failure to access land.
"As SMEs, one of the major challenges we face is that the rentals for premises we rent from Hwange Colliery Company are very exorbitant and some of our members have been evicted. We have tried to engage the company but nothing has come out," said Mr David Banda who attended the meeting.
Ms Constance Liteta of Hwange Baobab Processors said some suppliers were now demanding to be paid in foreign currency.
"As much as we are trying to run sustainable projects, we are faced with financial constraints particularly in our case, we are a company that processes the baobab fruit into different products such as powder, freezits, coffee and oil among others. Our supplier of packaging material and other consumables demands forex to import them. We appeal to the Government to assist us in that regard," she said.
Dr Nyoni appealed to Hwange Colliery Company and local authorities to assist in facilitating land or space to allow SMEs to operate. 
"Hwange community is one of the first where I have seen good work being done. A lot of women have been supported and they are making good work. These women have trained each other and are producing soap, detergents, dish washers which are household needs but there is a challenge here in Hwange in that the land and most properties are owned by HCCL."