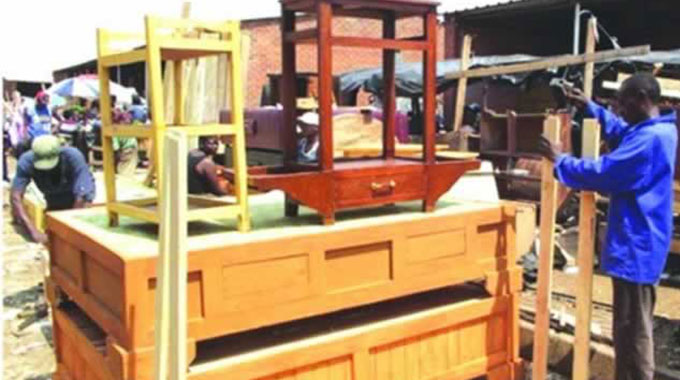 The Sunday News
Njabulo Bhebe, Business Reporter
DIAMOND Berry Enterprises, a business development company based in Bulawayo has launched The Winter Affair Business School (TWABS) aimed at educating Small to Medium Entrepreneurs (SMEs) with knowledge on how to sustain their business.
Speaking to Sunday News Business, Diamond Berry Enterprises managing director Mr Nhlanhla Dabengwa said there was a need to equip SMEs with sustaining business solutions especially during this difficult period of the Covid-19 pandemic which has left many businesses on the verge of collapsing.
"The Winter Affair Business School is a four-week long programme designed for entrepreneurs and SME owners to understand the nature of business, development resilience and survive beyond launch, teach and educate them on how to navigate ever changing business environment and dynamics as well as stimulate business ideas that transcend time. The world is changing and so are business dynamics, with this new wake of things comes adversity and opportunity and business leaders are meant to adapt and change to stay relevant," he said.
Mr Dabengwa also highlighted on how the Covid-19 pandemic had created a new order which called for SMEs to adjust to ensure a way of ensuring the survival of their business.
"In the wake of the Covid-19 which came unexpected and disrupted a whole lot of systems, there is a need for SMEs to try and adjust to this new normal that is unfolding and be equipped with new skills tailor-made for business sustainability. Entrepreneurs can help create sustainable economies and most of all employment, that has been severely been a challenge for a lot of societies and communities," he said.
The winter school is set to begin on 1 August and being the first of its kind to be hosted by the firm which in the past has hosted symposiums for SMEs. Diamond Berry Enterprises is a business development company that provides marketing and business solutions to companies, institutions, organisations and brands.