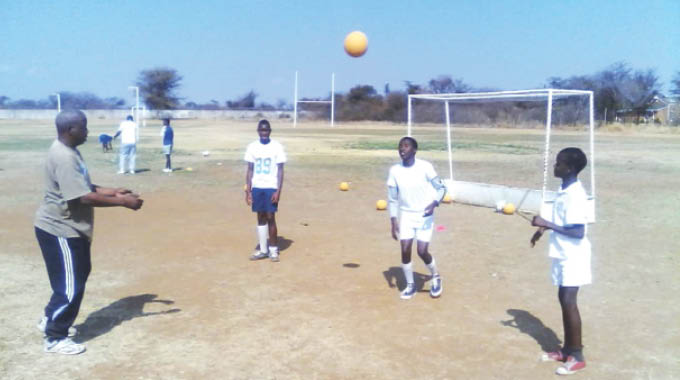 The Sunday News
Ngqwele Dube, Sports Correspondent
HEARING impaired children have been handed the chance of becoming football stars following an initiative by the Legends Sports Development Academy (LSDA) to hold training sessions for them.
LSDA co-ordinator, Lawrence Phiri said after realising the deaf were left out of playing the game they decided to come up with a social responsibility programme that would see them dedicate their time to training sessions for the deaf.
He said they signed a memorandum of understanding with the Association of the Deaf to co-ordinate training sessions and ensure their young members are skilled as footballers.
"We saw that it is an area that is yet to be explored in the city and one that needs our attention. Being deaf does not mean that one is not able to play football as the game is played mainly using the limbs, so we felt they are just being left out.
"After starting our academy we decided to partner Assod and we held our first training session last weekend at the SOS School Grounds," said Phiri.
He revealed they are training Under-16 age group and managed to woo 11 players in their first training sessions but they are looking forward to more coming on board.
Assod Bulawayo chairman, Lucky Chidhuza said they were pleased with the initiative as they previously faced the challenge of lacking soccer coaches within their ranks.
He said they provide an interpreter at training sessions to ensure the players get the instructions right.
"This is the first time we are having deaf children undergoing football training sessions and there is a lot of excitement around it as before they could play but it was only on their own.
"We are also glad that we are not being charged for the sessions," said Chidhuza.
Training is conducted by LSDA technical members, Douglas Mloyi and Colsen Mabeza.
Sessions for the deaf are part of the wider programme that has been set up by LDSA that seeks to set up a world class grooming academy for youngsters from the age of six.
Phiri said they have already started holiday training sessions at SOS and are looking forward to having more players under their wings.
"We will be going around schools to identify talent and bring the players to our academy as we intend registering a team with the Zifa Bulawayo Province. 
"We are at the final stages of finalising an agreement with a local high school and we will be working with them for that team.
"Football scholarships are also one area that we want to focus on and ensure talented players do not miss a chance to get the best training in the sport,' he said.
Phiri said they also have a Sports Development Consultancy arm that will see the body holding training camps for various entities that include companies, schools and colleges while also facilitating the acquiring of coaching skills by aspirant football coaches.